About our supports
Achieve your personal independence goals.
Everyone wants independence. Whether you have had a change in vision or experienced low vision long-term, it's important that you have the right skills and support to achieve your goals in life.
Travel confidently to university or work, prepare a favourite family meal, use technology, pick up the kids from school or connect with other people in your community — whatever you need to make your life more independent, we will support you to make it happen.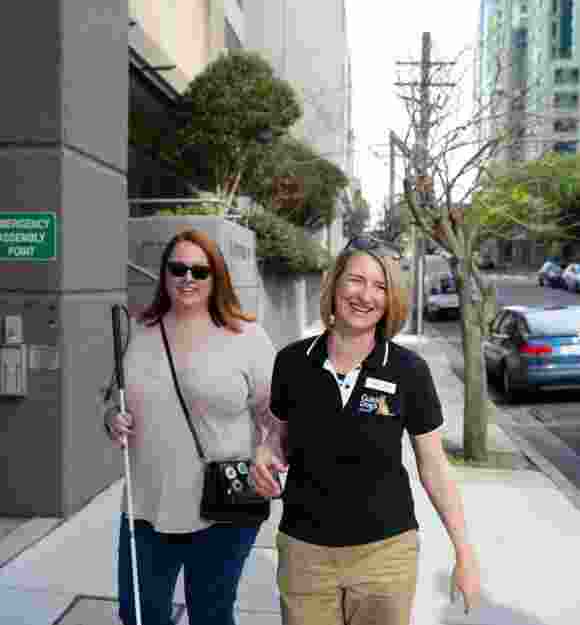 You can:
Achieve real outcomes
Skills to live the way you want to.
Partner with a Guide Dog and participate in Guide Dog Mobility training to become more confident moving through life.
Work with Occupational Therapists to identify personal goals and learn practical skills to achieve them. These can include cooking, caring for your family, living independently at home, and managing your own financial transactions.
If you've experienced a change in vision through accident or injury to the brain, explore new skills for new life circumstances with Acquired Brain Injury Mobility Services. Maximise your remaining vision, learn to move through different environments and communicate with people in the community.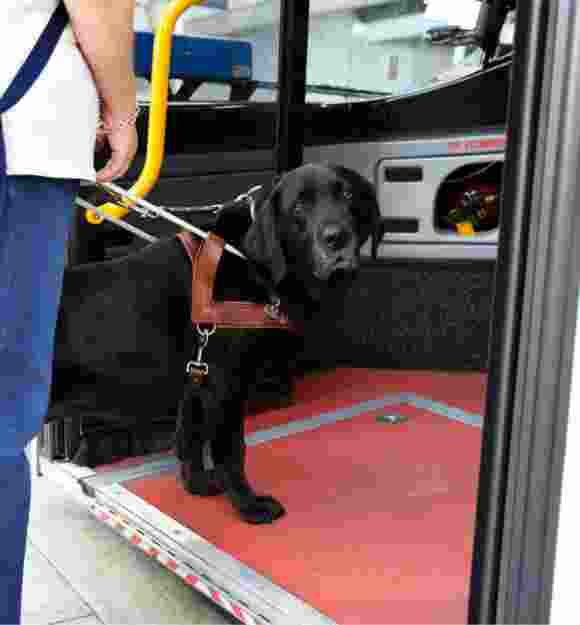 Use devices to make life easier in Technology Training. Whether it's your smartphone or a specific aid like GPS devices, improve your confidence with technology that suits your needs.
Connect with others and socialise with the community through Peer Support.
You may be eligible for financial support through the NDIS, meaning the costs of your support could be covered.
Our Orthoptists can offer education, assessment and consultation to ensure your lifestyle and environment are optimised to your vision level or abilities.
Work with our physiotherapists  to increase your physical ability through improving strength, balance, coordination and movement.
Services for adults
Services.
Adult's Mobility Services
Mobility training provides practical skills to help you fluidly and confidently move through daily environments.
Find out more about Adult's Mobility Services
Acquired Brain Injury Mobility
Acquired Brain Injury Mobility Services equip people with skills for day-to-day living after a major neurological event.
Find out about Acquired Brain Injury Mobility
Occupational Therapy Support
Occupational Therapists are health professionals who support people of all ages to master individual skills in everyday life.
Learn about Occupational Therapy Support
Guide Dogs
Guide Dogs are trained to help you navigate your daily environment. Each dog is carefully matched with your personal characteristics and specific needs.
Assistive Technology
Learn how to use technology to enhance your independence.
Learn more about Assistive Technology
Physiotherapy Services
Improve your physical ability, strength, balance and coordination.
Learn more about Physiotherapy Services.
Case study: Rory and Gideon's story
Rory and Guide Dog Gideon.
Rory is in his early 40s. After arriving home from a family holiday, he experienced pain in his left ear, which led to meningitis. Four days later, Rory lost his sight.
After his experience, Rory came to Guide Dogs Victoria and the Acquired Brain Injury Mobility Service to increase his independence by learning long cane skills. Having completed the initial training, Rory decided to further his independence and mobility by partnering with a Guide Dog through Guide Dog Mobility Services. This is when he met, and was matched, with Gideon.
"Gideon has changed my life, giving me the confidence and independence to go out, to take the boys to the library or pick them up from school. My life has changed dramatically in a relatively short period of time because of Guide Dogs Victoria."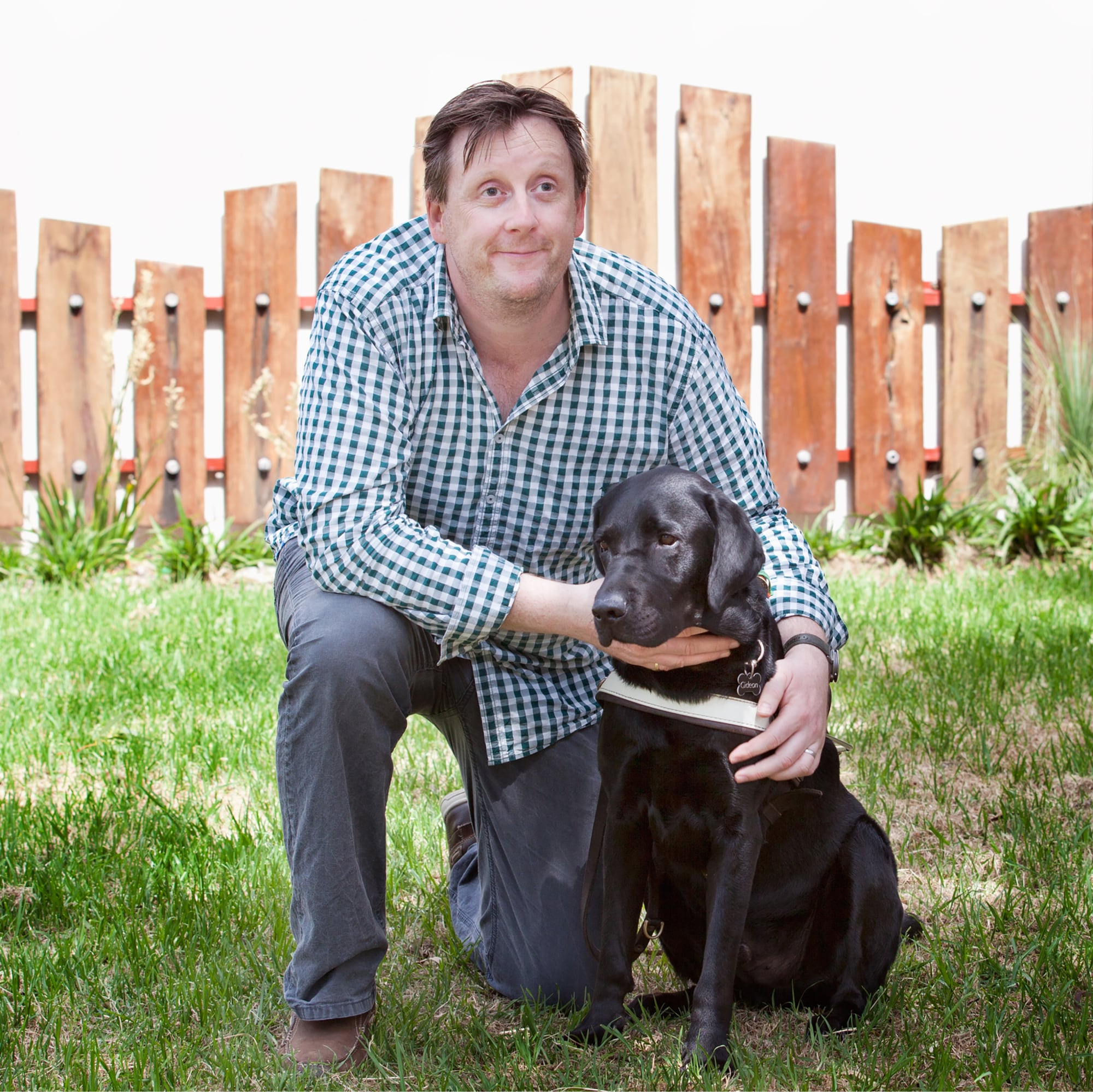 Get financial support
Funding.
You may be able to access funding and assistance through the National Disability Insurance Scheme (NDIS). This will help cover the costs of support and training programs. Regardless of whether you are eligible or not, we work hard to offer all people with low vision or blindness access to our services. Be reassured, we will always provide support regardless of your financial situation.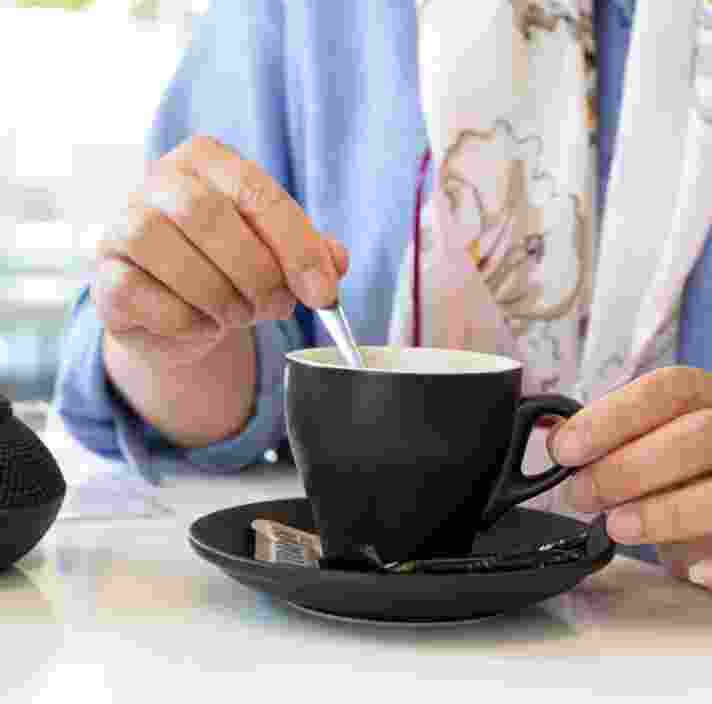 Support Coordinators
Free planning for the NDIS.
Support Coordinators offer a free pre-planning service for anyone considering the National Disability Insurance Scheme (NDIS). With a Support Coordinator, you can easily understand your eligibility, cut through the jargon, and get your plan together. Support Coordinators work with you to set clear goals, define your needs, and reach the outcomes that enable you to live the life you want. The pre-planning service provided by Support Coordinators is also available if you are coming up to plan renewal.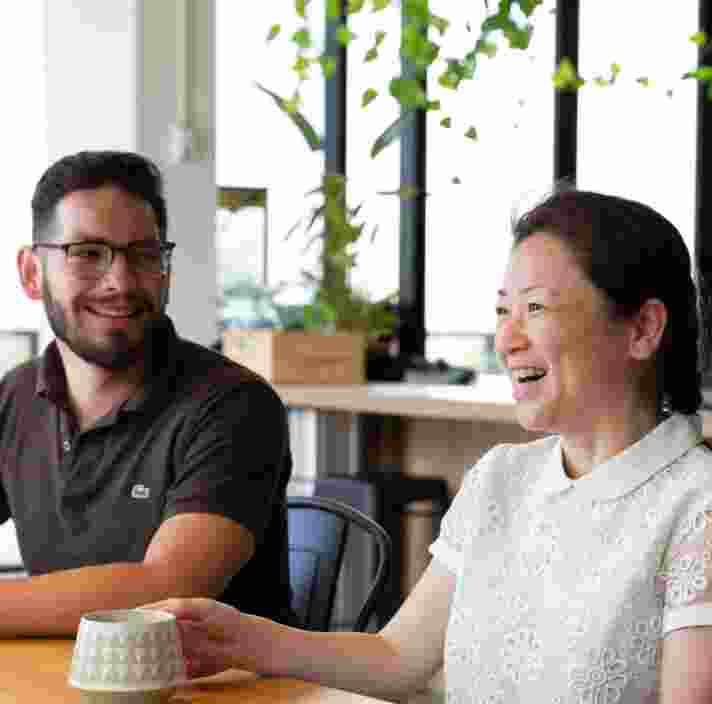 Request a service
Referrals.
If you are hoping to access support for someone you know, we welcome referrals from friends, family members, and a wide range of health professionals.
For more information on accessing support, training programs, or to start improving or regaining your independence: