Get to know our Guide Dogs
About our Dogs.
Since 1957, Guide Dogs Victoria has been the leading provider of Guide Dogs throughout Australia. We have achieved global recognition for the quality of our Guide Dogs and training programs.
The key to success lies in experience and attention to individual detail. Every training support is based on personal preference. By identifying yours early on, we can select the best dog specifically for you.
Our Guide Dogs take part in comprehensive safety and relationship training, and detailed behavioural analysis from an early age. We learn each dog's skills and temperament to gain an intimate understanding of how they might eventually match yours.
We take the same thorough approach to educating the community about the valuable work of a Guide Dog. Learn the story of how puppies grow into Guide Dogs, understand the best way to interact with a person and their working dog, familiarise yourself with where a Guide Dog can and cannot go, and learn about different career paths for puppies.
Our Guide Dogs provide so much more than mobility benefits. They can enhance social participation, well-being, and encourage their handler to try new experiences and challenges. Learn more here.
Learn about Positive Reinforcement Training
How we use rewards to encourage skill development and good behaviour.
All animals—humans included—require motivation to repeat a behaviour. When puppies are participating in Guide Dog training or learning new skills, we motivate them through 'positive reinforcers'; that's the technical term for food, pats, praise and play.
The positive reinforcement method is the best technique for training well-bonded and reliable Guide Dogs who enjoy learning. Find out what's involved in the technique, how we tailor our training to meet the individual personalities of each pup, and why it makes for happier, healthier, and highly skilled Guide Dogs.
Learn more about Positive Reinforcement Training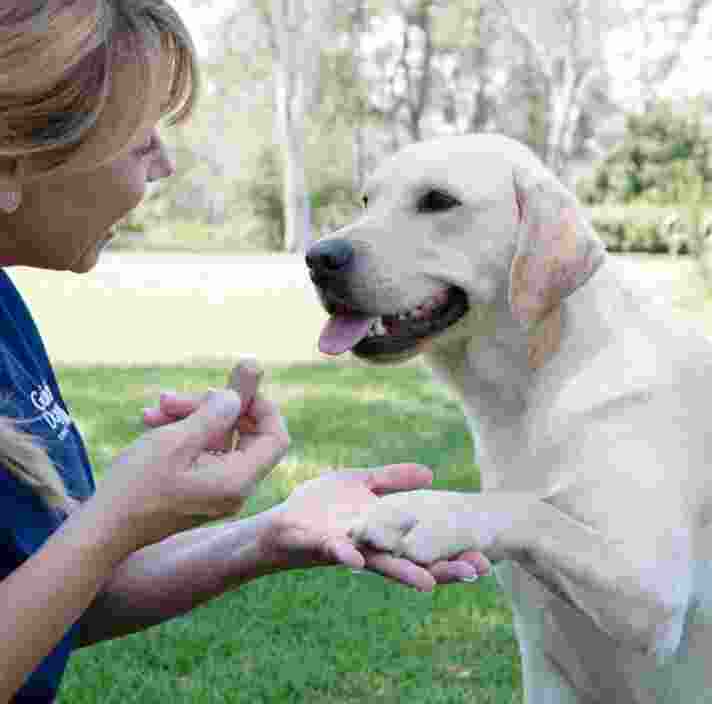 What areas can Guide Dogs access?
What to expect when exploring the world with a Guide Dog.
It is important to be aware of your rights when travelling with a Guide Dog. It is also worth knowing the legal obligations of other people in the community, or the responsibilities of business owners and employees.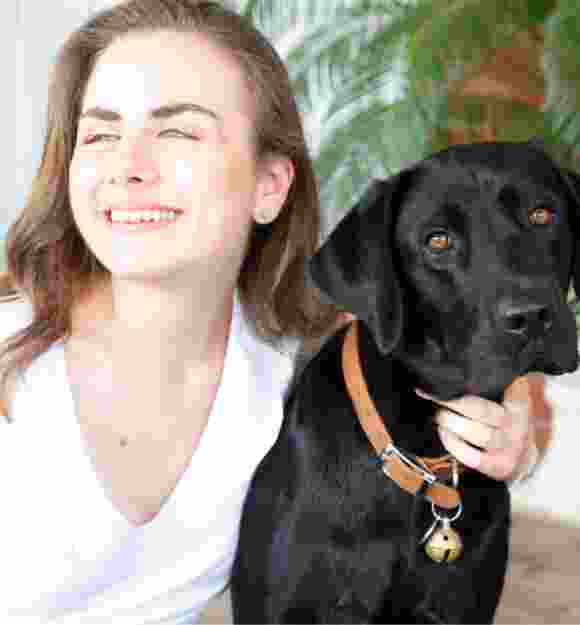 Increased understanding will benefit everyone by creating a safe and welcoming environment in shops, restaurants, vehicles, theatres and other public areas. Learn where Guide Dogs can legally travel, access the relevant legislation and more.
Learn about exploring the world with a Guide Dog
Learn about Guide Dog etiquette
How to interact with a Guide Dog.
The working relationship between a person and their Guide Dog is based on intensive training, concentration, and subtle cues for interaction. By learning how to behave around a working Guide Dog and understanding the expectations of both the dog and the person, you can create a supportive and comfortable environment for people with low vision.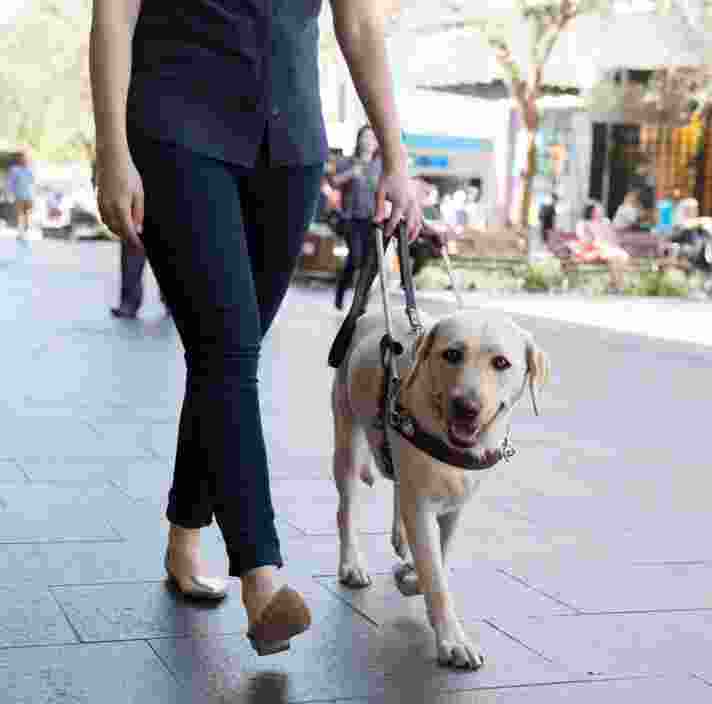 Learn about Guide Dog training and matching
Preparing Guide Dogs for partnerships.
A Guide Dog can create profound change for people with low vision and blindness by offering a perfect blend of independence and companionship. They offer independence through safety and travel techniques learned in the intensive Guide Dog training program. They offer companionship and confidence through the powerful bond shared with the person they are matched with.
We don't receive any government funding for our Guide Dog training program, so your generous and regular support is essential in helping our puppies change lives.
After training, Guide Dogs are paired with people through a detailed selection process that caters for personality, mobility needs, and lifestyle.
View our latest graduates from the past year.
Learn more about the training and matching process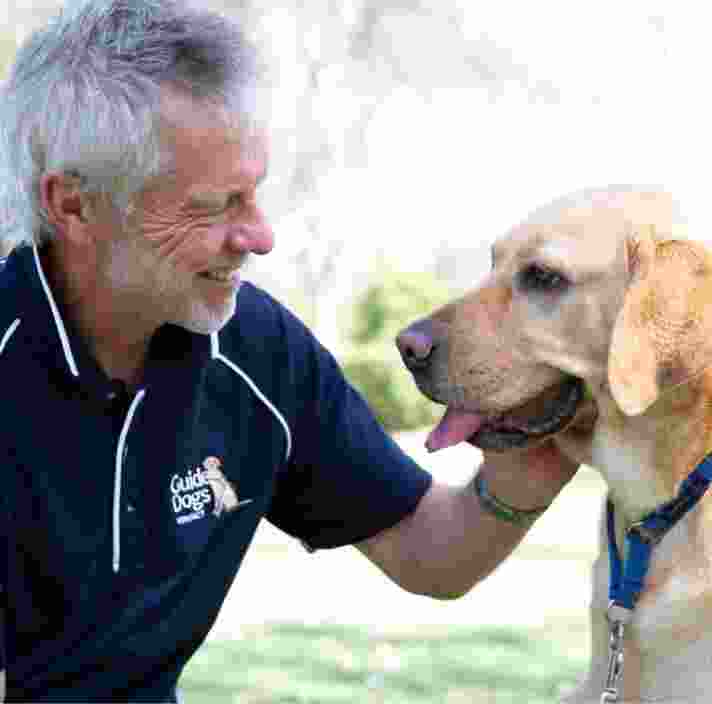 How we train Guide Dogs during summer
How we train our dogs during warmer months.
At Guide Dogs Victoria we care passionately about our dogs and have special practices in place to protect them from heat in the warmer months.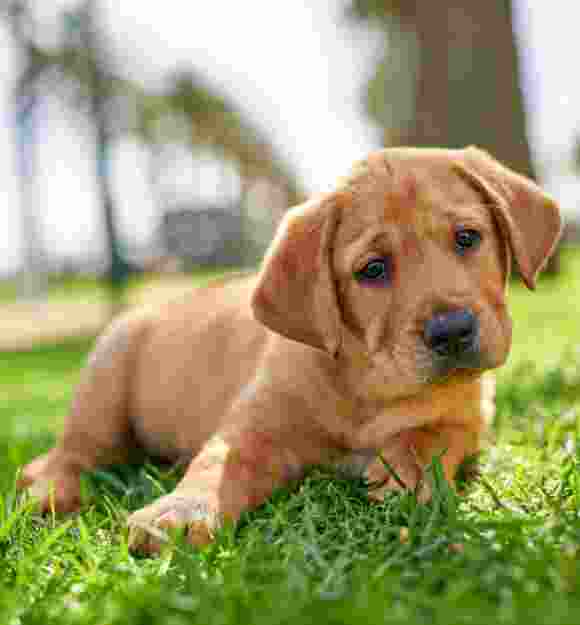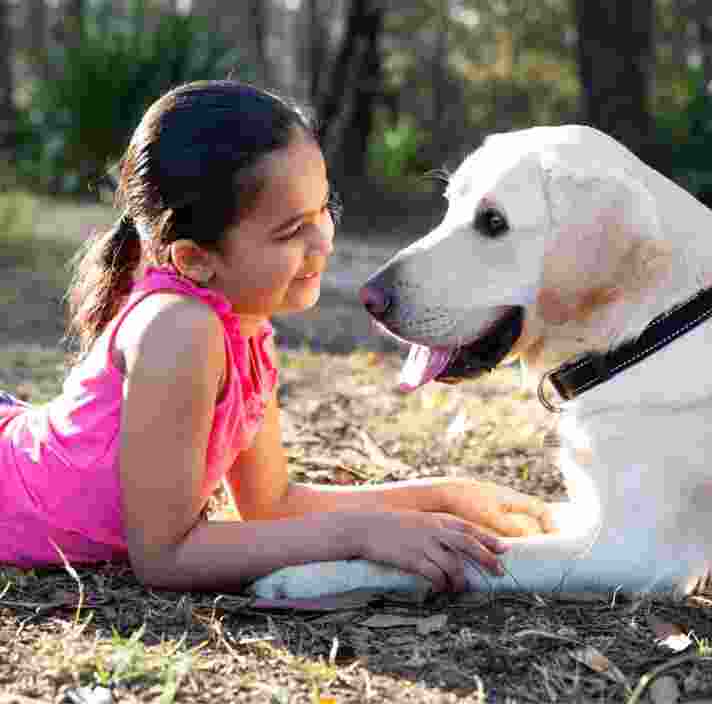 Apply for a service
Referrals.
If you are hoping to access support for someone you know, we welcome referrals from friends, family members, and a wide range of health professionals.
For more information on accessing support services, training programs, or to start improving or regaining your independence: