What are Acquired Brain Injury Mobility Services?
Master day-to-day living skills after a neurological event.
The human brain plays a major role in processing what we see. It also determines how we understand visual information in the world around us. As a result, a brain injury or event—usually caused by something like a stroke, head injury, nerve-damage, or tumour—can change a person's vision and affect the way you move through the world.
Regardless of how a brain injury happens, readjusting to daily life with a change in vision can be a challenge.
Acquired Brain Injury Services reduce the challenges of adjusting to life by equipping you with valuable skills for day-to-day living at home and in the community. These skills ensure you can stay as independent as possible after a neurological event.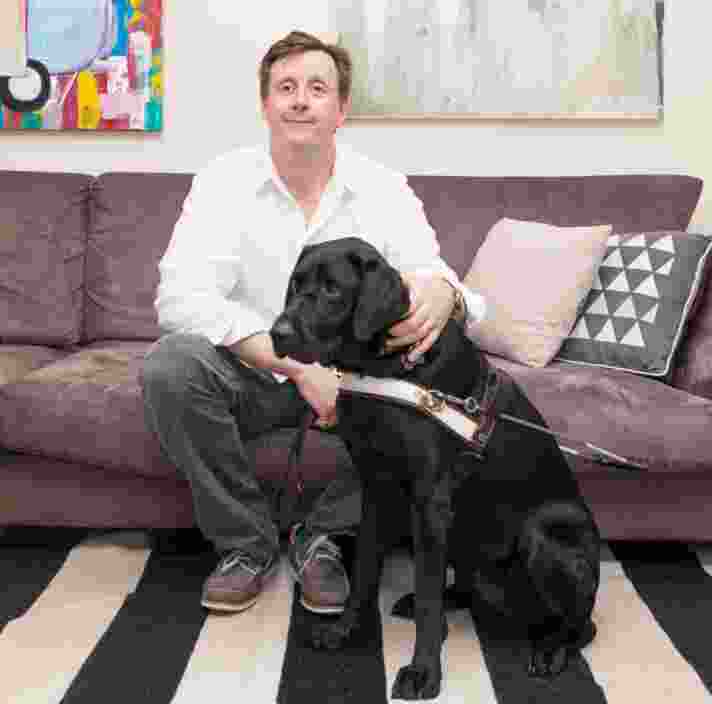 What skills can I learn?
Every brain injury is different.
Our training is tailored to suit your personal story and support you to achieve your specific goals.
The first step toward your goals is usually an assessment. This helps us to understand your unique needs and goals in detail before training begins.
Once our team of specialists has a detailed understanding of your situation—and what you hope to achieve—we can work towards achieving your goals together.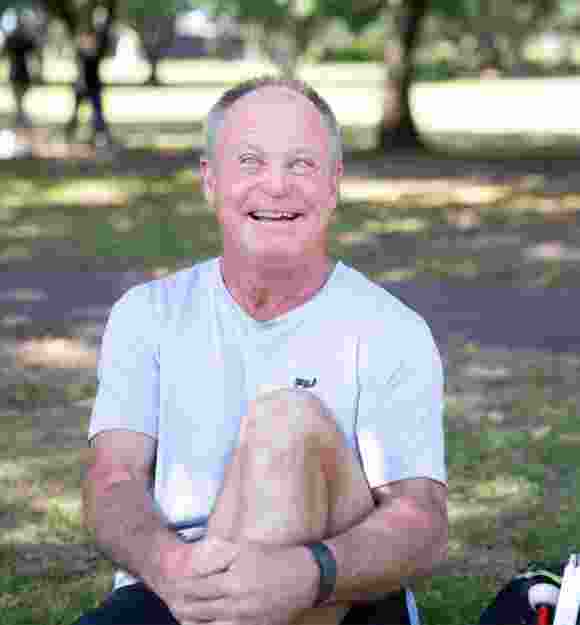 Your Acquired Brain Injury Services could include:
Learning scanning techniques to make the most of your remaining vision
Improving your understanding of your change in vision and how it might impact on daily tasks
Strategies to assist you in dealing with a change in vision
Applying your skills in different settings, from the hospital or your home to getting out into the community
Learning different ways to cross the road safely
Techniques to use public transport with confidence
Planning and problem-solving skills you can use while travelling independently
Learning to use technology and other aids to make tasks easier
Approximately 13,000 Victorians experience severe-to-profound brain injury each year.
These statistics include conditions such as stroke, traumatic head injury, brain tumour and post-operative nerve damage.
In most of these cases, people experience change to their vision. Acquired Brain Injury Orientation & Mobility training can teach people to make the most of their remaining vision, develop other senses, and use cognitive skills for safe and independent living. It's all about reconnecting with the community and regaining your confidence.
Acquired Brain Injury Orientation & Mobility training consists of two main stages:
Initial assessment
Individually specific training.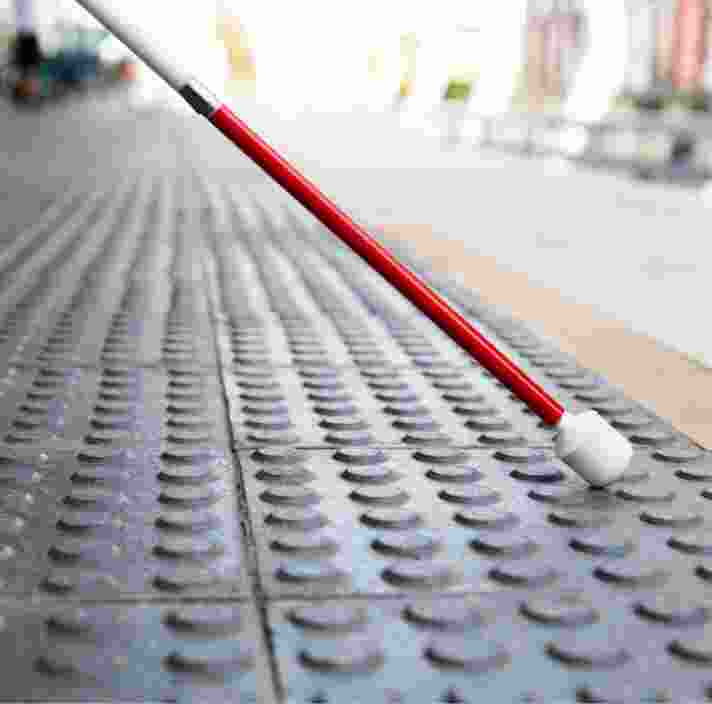 About your initial assessment
Each person involved in the Mobility Services program undergoes an initial assessment.
Each person involved in the Mobility Services program undergoes an initial assessment. This helps us to determine your specific needs and goals. Assessment is essential in developing your individual training program and equipping you with specific skills to achieve your mobility goals.
It can include:
Collection of details, including medical history
Discussion of your vision and mobility status, needs and goals
Standardised assessment tasks
Assessment of your vision and your ability to use training tools
Functional mobility assessment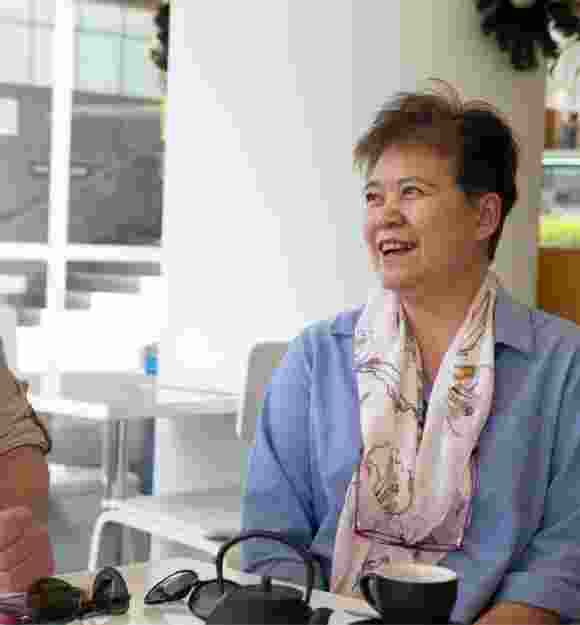 A functional mobility assessment is a series of tests measuring balance, movement, and skills involved in a range of common daily tasks. These can include things like transitioning from sitting to standing, maintaining certain physical positions, and interacting with people in the community. Other things covered in a functional mobility assessment can include:
Orientation skills: how you move around an environment
Ability to use remaining vision: the nature of your vision following injury
Road crossing strategies: safely crossing streets and handling vehicles
Moving over different surfaces: travelling over textures as they change
Navigating different environments: from busy cities to quiet suburban streets
Planning a route for travel: preparing for and going on a journey through the community
Getting help when required: interacting with people from the community for support and assistance
Problem solving strategies
Evaluating the need for a mobility aid: understanding what aids may work for you and suit your specific needs
What does the training involve?
We use your unique personal situation to inform your tailored training program.
After your assessment, we have a clear understanding of your vision and how it impacts your life and movement. We use this information to help identify your goals.
With your goals in place, our specialists can develop strategies to teach you practical skills and achieve your objectives. Your goals are completely individual. You could learn to move confidently around the community, catch public transport, visit work or school, or enjoy more freedom around the home.
Training could include:
Scanning to compensate for visual field loss
Increasing understanding of your change in vision and the impact on functional mobility tasks
Development of strategies to compensate for the vision impairment
Development of management strategies where compensation strategies are not possible
Gradual transfer of skills from indoor settings to increasingly complex environments
Road crossing strategies
Public transport
Development of problem solving, planning and other cognitive skills relevant to independent mobility
Mobility aid training
Who provides the training and support?
A wide range of experts to support your unique situation.
The Acquired Brain Injury Services team is made up of different specialists to ensure we understand every aspect of the challenges and goals that are specific to you.
Your team can include Orientation and Mobility Specialists, Occupational Therapists, and access to Physiotherapists and Counsellors. We can also connect you with other specialists in the community, like Optometrists, Neuropsychologists and Audiologists.
Regardless of who's involved in your team or the goals you're working towards, training will take place in the environment that best suits you. It could be in a hospital, your home, face-to-face, online (via Telehealth), or out in the community, depending on your requirements.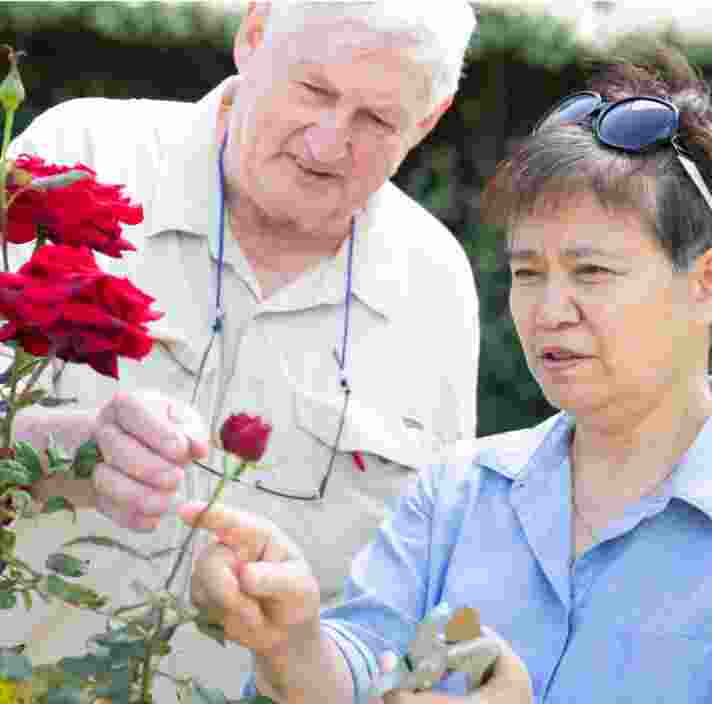 Service charges
Acquired Brain Injury Mobility Services are available to people of all ages, regardless of whether you have access to government funding.
If you have access to funding by a government agency such as the Transport Accident Commission or the National Disability Insurance Scheme, or are subject to a court case, we will seek costs for the services directly from these departments with your permission.
We welcome all referrals and enquiries from individuals, families, health professionals and visiting teachers.
As a philanthropic organisation, we will always support people to access services regardless of your financial position.
Contact the Mobility Service for more information: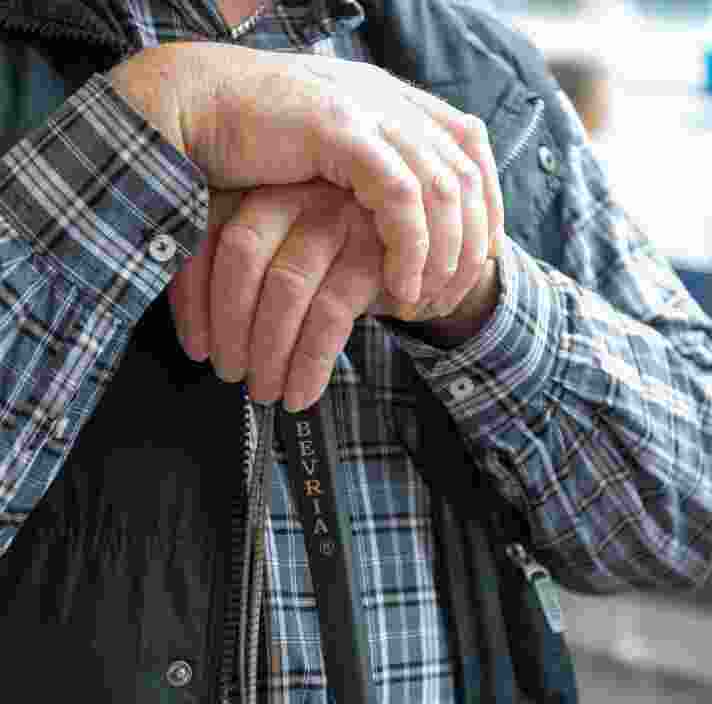 Referring for Acquired Brain Injury Mobility Services
Getting help
Referrals come from a variety of sources. These can include neurologists, therapists and other specialists. Aside from health professionals, referrals are also welcome from individual people and their families.
Could you access this support via NDIS?
Navigate Funding
Have you checked your eligibility to access this support through the National Disability Insurance Scheme (NDIS)? Many people include this support as part of their NDIS plan.
If you're eligible for the NDIS, we can cut through the jargon, assist with your plan—or pre-planning—and get you on the path towards your personal goals. You can request free Support Coordination or find out more about your potential eligibility to access this service through the NDIS now.
If you're older than 65, funded supports are accessed through the aged care system. You can register with My Aged Care by contacting their help line on 1800 200 422.