Understanding types of low vision
Eye health and common conditions.
Low vision or blindness can be present from birth, develop over time, or occur as a result of illness or injury. A significant change in vision or ongoing low vision can greatly affect our independence and mobility.
While the right supports and training can minimise the impact of a change in vision, maintaining good eye health reduces the risk of vision loss in later life. Frequent examinations can allow for early detection and treatment; 75% of vision loss in Australia is preventable.
Learn more about the human eye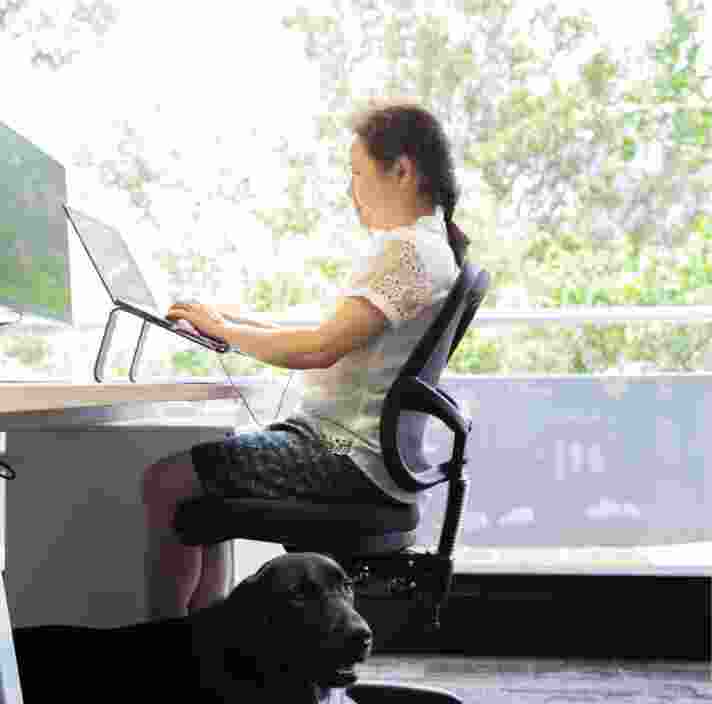 How to guide someone with blindness or low vision
Guiding a person who has low vision.
People with low vision sometimes require assistance to move through certain situations. The aim of providing guidance is to support a person so they can travel safely, confidently and efficiently.
There are a variety of guiding practices that apply to different scenarios. From assisting a person with low vision in general, to more specific practical situations like getting into a car, navigating an escalator, or interacting in different workplaces, the following techniques will ensure effective, safe and comfortable interactions.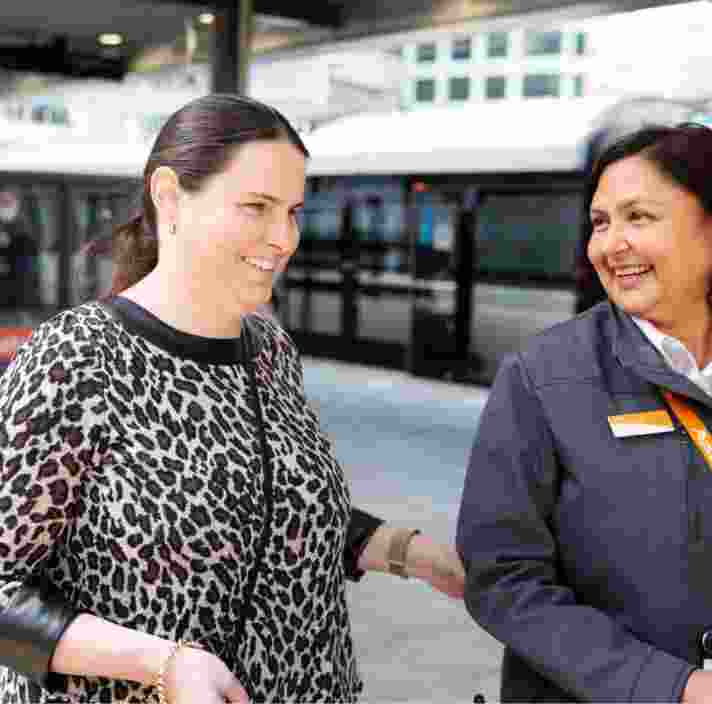 Apply for a service
Request a service or make a referral.
If you are hoping to access support for someone you know, we welcome referrals from friends, family members, and a wide range of health professionals.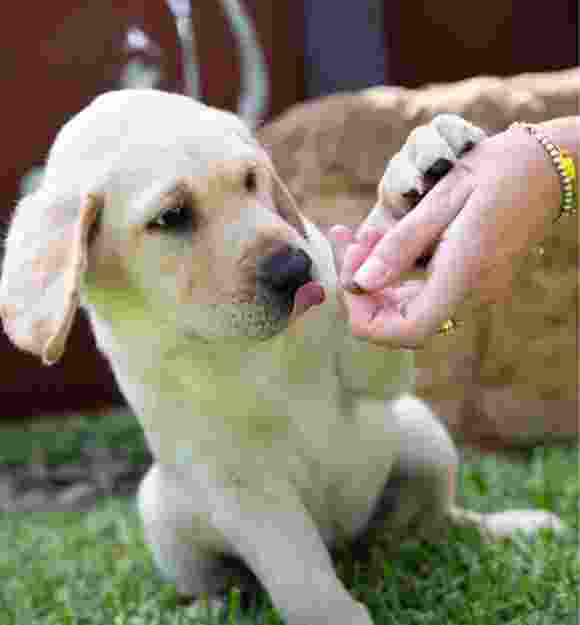 For more information on accessing support services, training programs, or to start improving or regaining your independence: