Meet some of the puppies
These 12 pups from the N litter need your support to have the best possible chance of becoming life-changing Guide Dogs and be there for people with low vision or blindness. It takes over 2 years to raise and train these playful pups into Guide Dogs—a journey only made possible by the support of people like you.
Proud parents Mia and Juddy are excited to announce 12 black puppies born on 18th February 2021. Meet four of the pups from the N litter, Ned, Noah, Nala and, Nessie!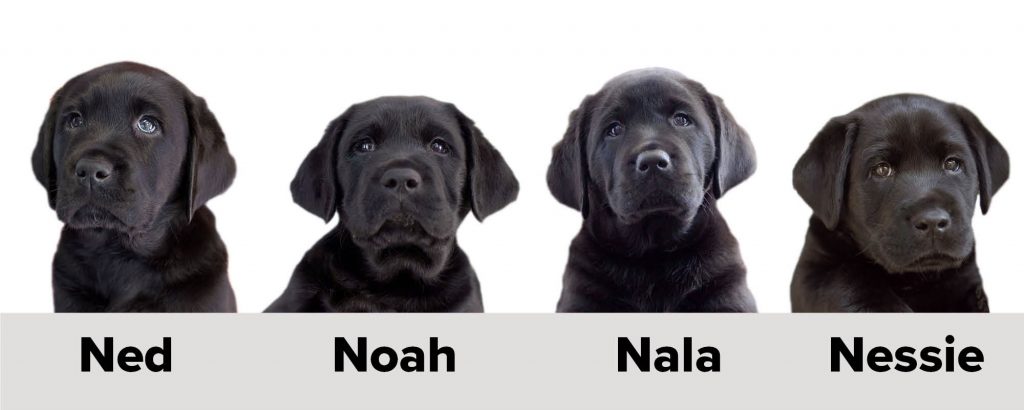 The N litter is a happy and playful group of puppies. Like other Labradors, they love to eat and eat and eat. These puppies also love playing and exploring the Guide Dog centre, gaining the foundational skills to becoming a Guide Dog. Become a Puppy Pal today to follow these pups and their siblings as they learn and grow.
What you get as a Puppy Pal
Give and you shall receive!
By becoming a Puppy Pal, you will give puppies the best possible start on their journey to becoming Guide Dogs. That's pretty incredible on its own, but you also get all kinds of exclusive offers and opportunities too! As a Puppy Pal, you get to:
Pupdates so you can see the puppies grow
Invitations to exclusive Puppy Pal events
The chance to help us name future Guide Dog puppies
How you help
Give a gift that keeps on giving, growing, playing, learning, loving, cuddling, and eventually graduating!
Pleased to meet you, pups!
As a Puppy Pal, your contribution creates value immediately—puppy training starts just after birth in the nursery. You get to see the very first glimpses of the puppies you support. You have the chance to name the puppies, and be part of an exclusive 'Meet the Pups' event.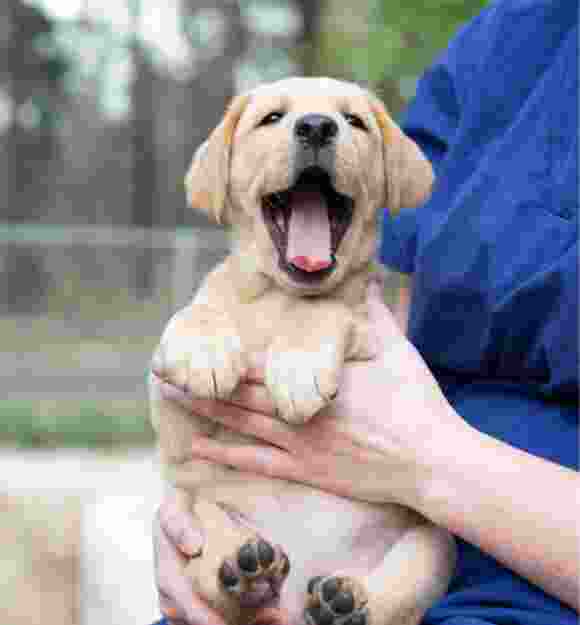 Support for lots of learning.
At around age 1, puppies start learning the sights, sounds, and smells they'll encounter when they grow up as Guide Dogs. During two years of training, puppies rely on your generous support for vet care, vaccinations, food, toys, and ongoing learning. You'll get regular updates on how your litter is progressing.
All grown up and graduated—thanks to you!
If puppies do well in early training, they graduate to the next stage: working one-on-one with an instructor and wearing a special Guide Dog harness. Harnesses are purchased with your contributions as a Puppy Pal. At the end of training, our Guide Dogs will be paired to someone with low vision in a life-changing partnership.