What is the Physiotherapy service?
Our new Physiotherapy service focuses on increasing our Client's physical ability through improving strength, balance, coordination and movement. This allows people with low vision or blindness to live a life of their choice by being more mobile and able to complete activities like daily living, exercising and participating in recreational and physical activities.
Our physiotherapists will be able to assess your physical ability and work with you to determine strategies, education and tools to help you meet your goals.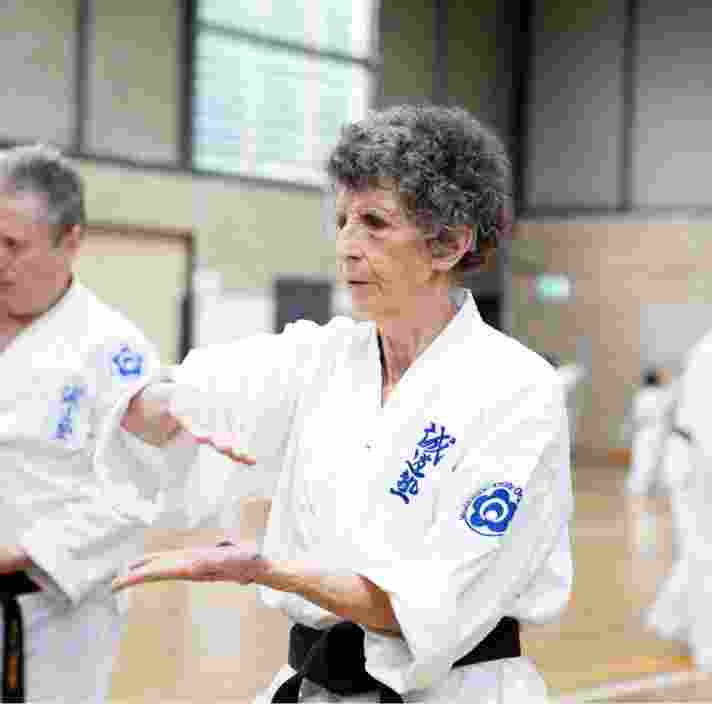 How can the Physiotherapy service help me?
You can expect our practitioners to meet you in your home or community environment and used evidence based approaches to develop a plan with you to increase your physical ability. We will work collaboratively with you and your support network to identify goals and work towards great life outcomes
Our physiotherapists are able to support Clients at all stages of their journey including the following:
Improve understanding of core strength and its role in maintaining good posture to help with the balance and agility required to navigate the environment with reduced vision or blindness, such as responding to unexpected change in ground height or unevenness.
Help develop balance, coordination and fitness for recreation, sport and general mobility.
Help improve strength, movement, flexibility, and injury avoidance in preparation for intensive Guide Dog training and working a Guide Dog.
Increase awareness of potential posture and tone issues related to low vision or blindness such as neck and back strain from sitting too close to a screen, or reduced joint mobility from becoming less mobile due to low vision or blindness.
Help with independent movement using equipment such as support cane or walker.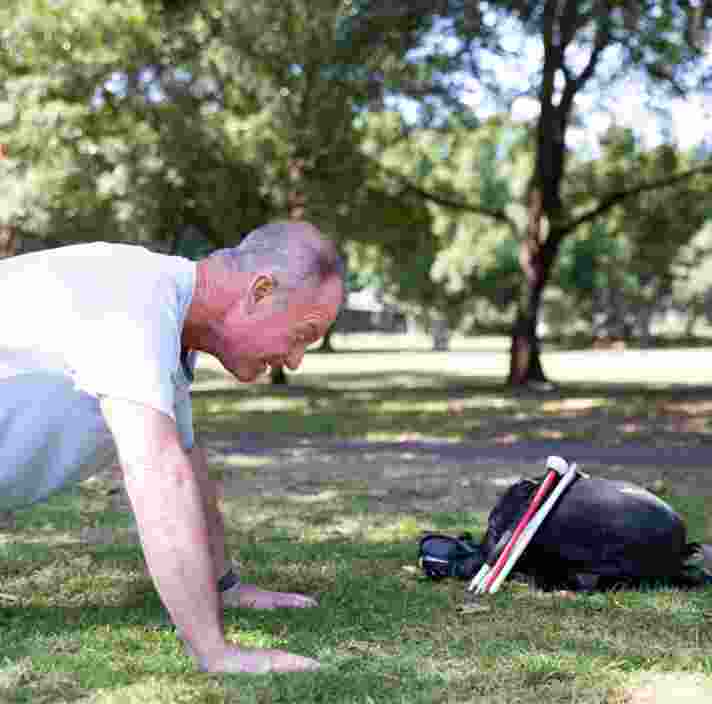 Does Physiotherapy work with other services?
We take a holistic approach to make sure Clients have the right services at the right time to meet their goals. Our physiotherapists work collaboratively with all services offered at Guide Dogs Victoria. Some examples include:
Adult Services
Improve strength and balance
Develop coordination and fitness for recreation and sport.
Use equipment to support independent movement, such as a support cane or walker.
Manage musculoskeletal complications related to blindness and low vision such as poor posture from reading too close to a screen or book.
Falls prevention.
Early Childhood and Children's Mobility Service
Enjoy moving and playing
Learn early movement skills such as sitting, crawling and walking
Develop higher level movement skills such as jumping and running
Increase performance and participation in sporting activities
Prescribing standing and walking aids
Guide Dog Mobility
Exercise plans to improve strength, movement, flexibility and injury avoidance in preparation for intensive guide dog training.
Request a service or make a referral
We welcome referrals and enquiries from individuals, families, health professionals, and community organisations.
For further information:
Guide Dogs Victoria
Private Bag 13
Chandler Highway
Kew, Victoria, 3101
People with NDIS funding can access Physiotherapy to help them achieve their NDIS plan goals.