Get to know the NDIS
The National Disability Insurance Scheme (commonly referred to as the NDIS) is Australia's national way to provide funding support to people with a disability, including people with specific levels of low vision or blindness. It is designed to cover the costs of services and equipment to assist you to achieve your goals.
The NDIS is about supporting you to explore and achieve your goals; your experience of the NDIS is unique to your story and what you hope to achieve. Whether you want to increase your independence, get more involved in your community, improve daily living skills or enhance your general health and wellbeing, the NDIS—and our guidance around getting the most out of it—can make your goals a reality.
With support from Guide Dogs and assistance from your NDIS Planner, you can choose the right services for your unique circumstances and goals.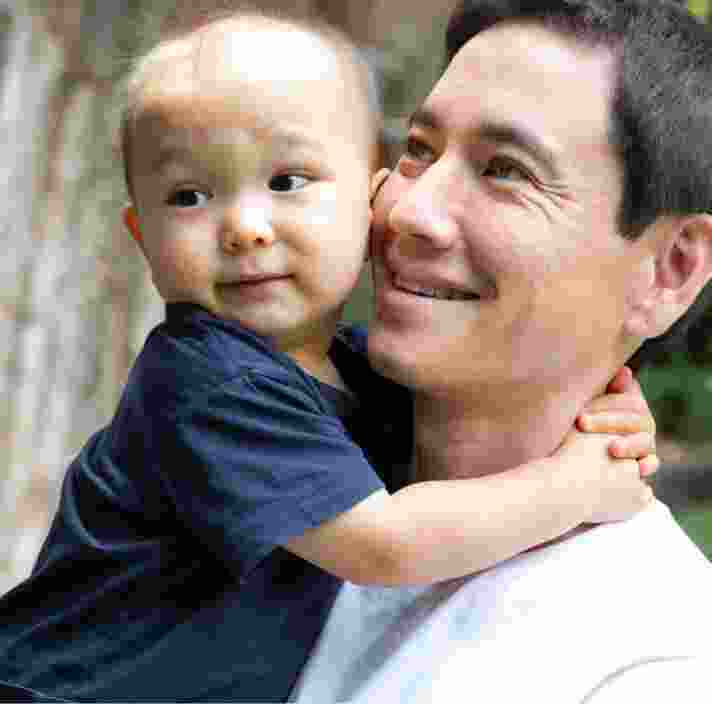 How can Guide Dogs help?
Guide Dogs is a registered NDIS provider.
We have vast experience and expertise in working with the NDIS to achieve the best outcomes for clients.
We're here to support you through every step of the NDIS. Whether you're trying to work out the right services for you, preparing for your first NDIS meeting, or simply have some questions, our experts are here to support you in any way you need.
The NDIS is designed to be all about you, so no individual plan will be the same.
We can guide you towards your best result with the NDIS by assisting you to:
Understand the NDIS and your Plan.
Provide tools to help you prepare for the NDIS.
Identify goals the NDIS will consider to be funded.
Provide links with other services to help you maintain your independence.
Support you to achieve your life goals.
Complete assessments for your needs.
Prescribe aids and equipment for use in your home, community and workplace.
Who is eligible?
To be eligible for the NDIS, you must meet several criteria.
These criteria can be found on the Eligibility Checklist page of the NDIS website.
Regardless of whether you are eligible for the NDIS or not, we work hard to offer all people with low vision or blindness access to our services. Be reassured, we will always provide support regardless of your eligibility for funding.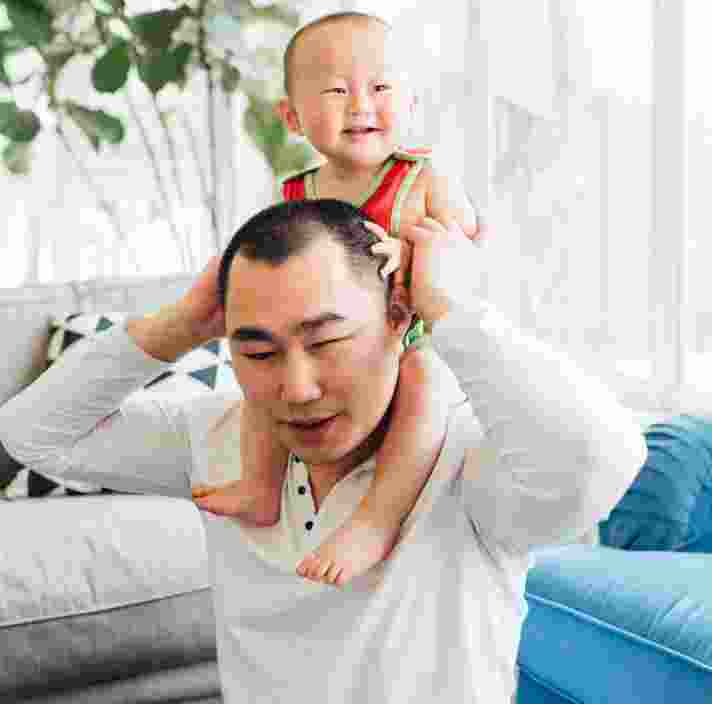 Why participate?
By participating in the NDIS, you can support yourself while better supporting others too.
We encourage every person who is eligible to obtain NDIS funding.
When more people receive funding support through the NDIS, Guide Dogs can use more of the funds we raise in the community to support people who are not eligible for the scheme.
Our services are available to all people with low vision or blindness, regardless of whether or not you are supported by the NDIS.
For more information, or to start a conversation about how the NDIS might work for you, fill out the form at bottom of this page.
Frequently asked questions
Find the answers to common questions
What is the NDIS and the NDIA?

The National Disability Insurance Scheme is designed to empower people with a disability to work towards achievements, identify the disability related supports they need, and to choose where they would like to purchase their supports. The NDIA are the Federal government agency that implements the NDIS.

Do I have to go onto the NDIS?

No, it's your choice to do so. In our experience, Clients on the NDIS receive greater supports to help them achieve their individual goals. It also enables Guide Dogs Victoria (GDV) to help more people as it releases our philanthropic funds to others.

Who is eligible for the NDIS?

Those who:

Live in an NDIS trial site or roll out area.
Have a permanent disability that:

Reduces your ability to participate in activities, or perform tasks or actions unless you have support, and
Affects your capacity for social and economic participation, and
Means you are likely to require support under the NDIS for a lifetime.

Have Australian citizenship, hold a permanent visa, or hold a Protected Special Category Visa.
Are aged under 65.

If I'm over 65 do I miss out?

If you turn 65 before the NDIS comes to you, you will not be eligible. The Federal Government is developing a different support scheme for this age group, called My Aged Care. If you are on the NDIS and then turn 65 you can elect to remain on the scheme.

Will all my disabilities be taken into account?

Yes. If they are permanent disabilities that fit the criteria identified in the eligibility question above.

How do I get onto the NDIS?

If you have previously had government funding, or are a current Guide Dogs Victoria Client, then the NDIS will have your details and will phone you to check your eligibility and consent.

Alternatively, up to six months prior to the NDIS roll out in your area, you can ring 1800 800 110 to apply.

To find out if you are eligible for the NDIS funding, you can use an online tool called the NDIS Access Checklist. This tool asks questions that can help you to work out if you are eligible for NDIS support. For more information on eligibility, you can visit the NDIS website.

What happens once I am deemed eligible for the NDIS?

You may be able to complete all relevant information over the phone. Or you may be mailed out a paper copy of the Access Request Form. This form is to be completed by you. You can also ask your GP or specialist to complete part of it. The Access Request Form will require evidence that supports your permanent disability. All appropriate medical documents need to be supplied to the NDIS.

What happens once I have completed the Access Request and have been accepted onto the NDIS?

An official NDIA Planner will call you and arrange to either meet in person, or formulate your plan over the phone.

This Planner could work directly with the National Disability Insurance Agency (NDIA), or be from a Local Area Coordinator (LAC) organisation working on behalf of the NDIA. The NDIA do not directly employ enough planners for everyone, so they use the services of LAC organisations to help set up the more straightforward plans more efficiently.

If your needs are complex, or you want funded Support Coordination in your plan (as the majority of people with low vision or blindness will, because Support Coordinators help with accessibility issues and more), then your plan should be developed by an NDIA Planner. You will need to make sure you request funded Support Coordination at first call, if you want it.
How should I prepare for my planning meeting?

You need to prepare for your Planning discussion by looking at the goals you want to achieve and the supports you think you need. The better prepared you are, the more comprehensive your plan will be. Some helpful things to consider are:

What supports do you currently access and whether these meet your needs
What you want to learn
Where you want to live
What sort of work or community activity you want to do
Whether you have enough support to do these things

The discussion needs to be goals-based. If you are worried about how to clearly identify and voice your goals, then contact a Support Coordinator at GDV to help.

You can request these free Support Coordination services through our Request a Service form, or by calling 1800 804 805.

What can the NDIS provide me?

The NDIS can assist you to achieve your goals by giving you 'Choice and Control' over how, and from whom, you access services. Some examples of items the NDIS fund include:

Equipment (canes, clocks).
Assistive technology including Apps and programs.
Home modifications.
Day-to-day support such as personal care.
Skills building.

The NDIS can provide you with funding for 'Reasonable and Necessary' support, services and equipment.  The supports and services should assist you to:

Do things independently.
Participate in the community.
Gain employment where applicable.
Achieve personal goals.
Develop skills to assist you with daily activities.

What do the terms 'Reasonable and Necessary' mean in the NDIS?

This means that the choices of supports you make need to:

Be related to your disability.
Not include day-to-day living costs that are not related to your disability support needs.
Represent value for money.
Be likely to be effective and beneficial to you.
Take into account informal supports given to you by families, carers, networks, and the community.

What does the NDIS not cover?

The NDIS does not cover:

Medical or pharmaceutical needs
Education needs
Day to day living expenses – e.g.: groceries and bills (items not related to your disability)

Can I appeal to have my plan reviewed once I receive it?

Yes, you can request your NDIA Plan be reviewed within the first three months of receiving it. When your plan is under review, services can be suspended pending the outcome. Outside of the first three months you can still appeal to have your plan reviewed, however the process becomes a lot longer. It is crucial that you ask and talk about any challenges you face, or anything you may benefit from, in the planning meeting to try and avoid the need to do a plan review. After the initial three month period, a plan review can take up to 9 months or longer.

How long does my plan last?

Your plan will last for 12 months. During that time, your service providers will submit reports to the NDIS on your progress to ensure your plan is being implemented. A new 12-month plan will be made for you at the end of the twelve-month period. You will have planning meetings each 12 months to ask for supports to be included on your NDIS plan. It is normal to ask for some of the same supports in each NDIS plan, if they are helping you work towards your goals. If you do not use all of the funding in your 12-month plan, it does not roll over to the next year and you are not guaranteed it in your following plan.

Who can provide services to me?

You can choose who delivers your supports and services under NDIS. Many providers are registered with the NDIS. This means they have had to meet criteria set out by the NDIS including business registration and insurances and a commitment to meet quality and safeguards standards. Ultimately, the flexibility you have around choosing providers depends on which way you financially manage your plan.

Where can I find registered providers?

Your Local Area Coordinator, or your Support Coordinator, should help link you to registered providers.

What if I want to change service provider?

This is your right and you can change to any provider you like, depending on how your plan is managed.

How do I manage the funds in my plan?

At your planning meeting, you will be asked how you would like your plan to be managed. This includes how you want your service providers and supports to be paid. The NDIA will work with you to decide how you manage your plan.Your plan can be managed in the following ways:

By You – where you manage your NDIS funds and pay the service providers and keep your own records. This is called self-managed.
By a financial intermediary – where they pay service providers for you. This is called plan-managed.
By the NDIS – here the NDIS directly pays providers on your behalf and manages the money in your plan. This is called agency-managed.
A combination of the above options.

Whatever option you choose, the NDIA can support you to make arrangements and set up the processes.
Can the NDIS fund a Guide Dog for me?

Yes, the NDIS can fund a Guide Dog if it is deemed to be reasonable and necessary. If this is something you are interested in please contact us on 1800 804 805 and ask to discuss incorporating a Guide Dog onto your NDIS plan. An assessment will need to be completed by a Guide Dog Mobility Instructor to determine if a Guide Dog is an appropriate mobility aid for you. If you currently have a Guide Dog and are planning to retire them within 12 months, please contact your Guide Dog Mobility Instructor and request to have a report completed to submit to NDIS to have your Guide Dog funded.

How can the NDIS support me and my Guide Dog?

As an NDIS participant, you are entitled to $2500.00 per year towards the maintenance of your Guide Dog. Once this funding is consumed, you cannot access more until your new NDIS plan is developed after the first 12-month period. A person registering for NDIS who already has a Guide Dog will be eligible to have the following included in your NDIS plan:

Costs associated with the upkeep of your Guide Dog per year as mentioned above. This money is to be used for the purpose of pet insurance, food, grooming, flea treatment & worming, medication and other incidentals.
Annual Orientation and Mobility Specialist follow-up, or up to 10 hours per year.
What is Support Coordination?

Support Coordinators act as a single point of contact to help you manage services from different providers. You choose the organisation you want for Support Coordination. As an NDIS participant, you may have a Support Coordinator implemented into your first NDIS plan. The Coordinator assists you to link in with service providers and use the NDIS MyPlace portal. The aim of a Support Coordinator is to help build your independence, so that over time, you're able to self-manage services and budgets on your NDIS plan.You can request Support Coordination services from Guide Dogs Victoria through our Request a Service form, or by calling 1800 804 805.
Will the Carer's Allowance continue?

Yes. The Carer's Allowance will not be affected by the NDIS.

Will I lose my Mobility Allowance?

The Mobility Allowance will be transferred to the NDIS. There are three tiers—or different levels of payment—of travel allowance available, based on your lifestyle and commitments. You will receive equal or more travel allowance on the NDIS.

What if there is money left over in my plan?

The money in your support plan does not roll over from year to year.
Contact us for NDIS support
Get in touch for NDIS support.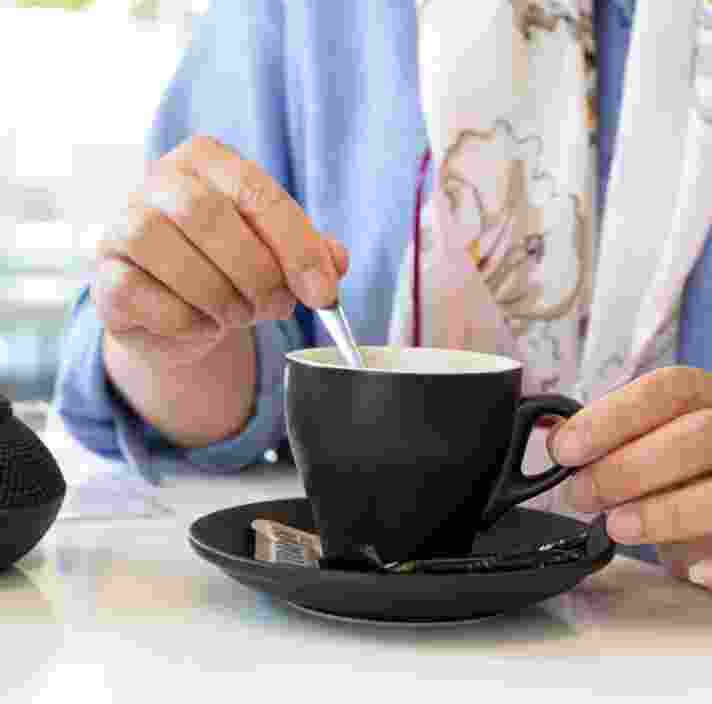 Additional resources and information
Looking for more information?
For information and support about the NDIS and COVID-19:
These helpful documents contain more information around the NDIS.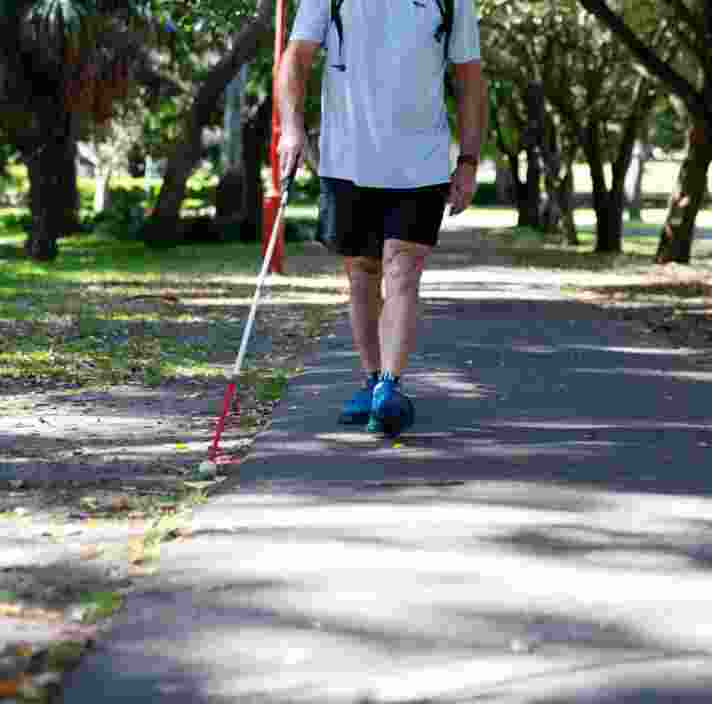 Our Services
What services can Guide Dogs Victoria offer through the NDIS?
Support Coordinators assist you on your NDIS journey by clarifying your eligibility for the NDIS, cutting through the jargon, and getting your plan together.

We offer a variety of training framework where children learn how to navigate their home and outdoor environments safely, work towards their personal goals, and more.

These individually designed programs offer practical, everyday travel skills for people with low vision.

Learn skills and techniques to help you establish trust in our much loved and highly skilled Guide Dogs, and to engage them as a valuable aid for independence in your life.

Learn to safely and independently perform daily activities of your choosing. These can include personal care, domestic tasks, and community and recreational activities.

Access education, assessment, and consultation to ensure your lifestyle and environment are optimised to your vision level or abilities.
NDIS Certification
Guide Dogs is NDIS Certified
Guide Dogs abide by all relevant quality standards including the Aged Care Quality Standards and the NDIS Code of Conduct and Practice standards in everything we do. Guide Dogs NSW/ACT has been registered to NDIS (Provider Registration and Practice Standards) Rules 2018.