Provide feedback or make a complaint
Let us know your thoughts.
We view feedback as an opportunity to understand what we do well and what we could do better. We are always honest and open when dealing with your feedback.
We treat all feedback as genuine and important
We address feedback promptly
All feedback is handled confidentially and sensitively
We may need to contact you to clarify your concerns, this is only done where necessary
For or more information on how to provide feedback or make a complaint, call 1800 804 805 or email feedback@guidedogsvictoria.com.au
Media contact information
How to get in contact for media enquiries.
For any media enquiries please contact our PR Agency, Keep Left on (03) 9268 7800
Make an enquiry
We'd love to hear from you!
Volunteer as a puppy raiser
Be part of an incredibly rewarding experience.
At eight weeks of age, our Guide Dog pups are placed in the community with volunteer Puppy Raisers. These families or individuals ensure that our new puppy recruits get the best possible care in a loving home environment, while receiving necessary training.
To learn more information or enquire to participate in the program, please visit our dedicated page about volunteering to become a Puppy Raiser.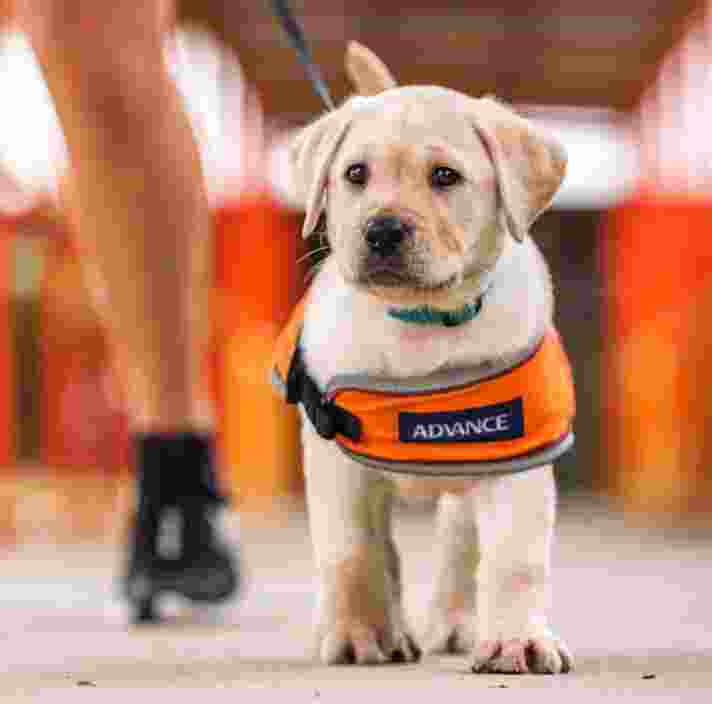 Make a referral
Referrals are welcomed from individuals seeking services, family members, and health professionals.
If you hope to make a referral or enquire about accessing services to support your independence, please use the dedicated 'request a service form' at the link below. This ensures we get all the information we need to process the referral in the most appropriate way.