The story of our beloved Collection Dogs
The iconic status of our coin Collection Dogs has grown over the past fifty years.
Today, our Collection Dogs generate more funds than ever before. There are several thousand hardworking Collection Dogs throughout metropolitan and regional Victoria. Their income contributes directly to our specialised Orientation & Mobility training programs.
We receive less than a quarter of our funding from the government and rely heavily on the generosity of individual donors, supporters and businesses. Every individual who donates to our Collection Dogs makes a substantial contribution to our work in helping Victorians with low vision.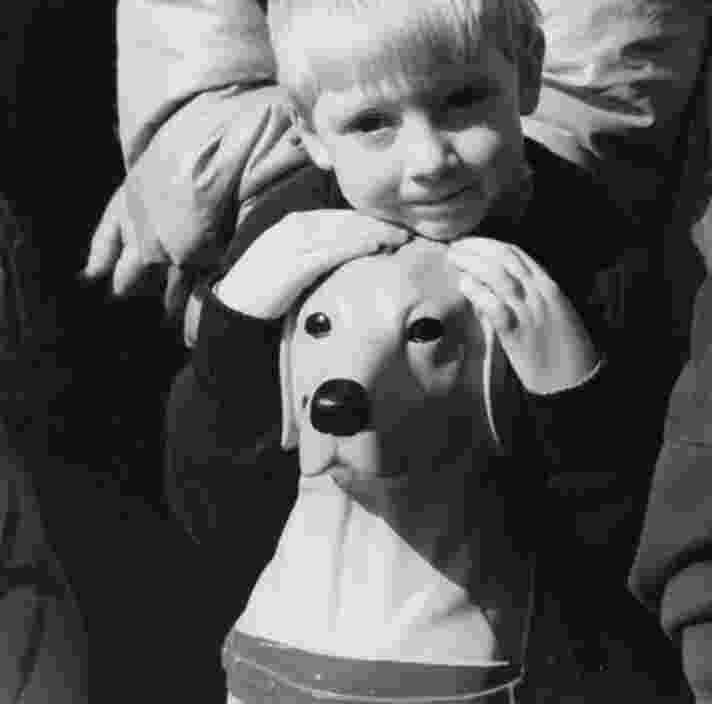 Who can host a Collection Dog?
Could you provide a home for a Collection Dog?
The Collection Dog program enables businesses to support Guide Dogs Victoria at no cost, aside from a small amount of counter or floor space on site.
Our Collection Dogs are all Golden Labradors, labelled with the Guide Dogs Victoria logo, our phone number and website address. Any other colour dogs belong to another agency that has no connection with Guide Dogs Victoria.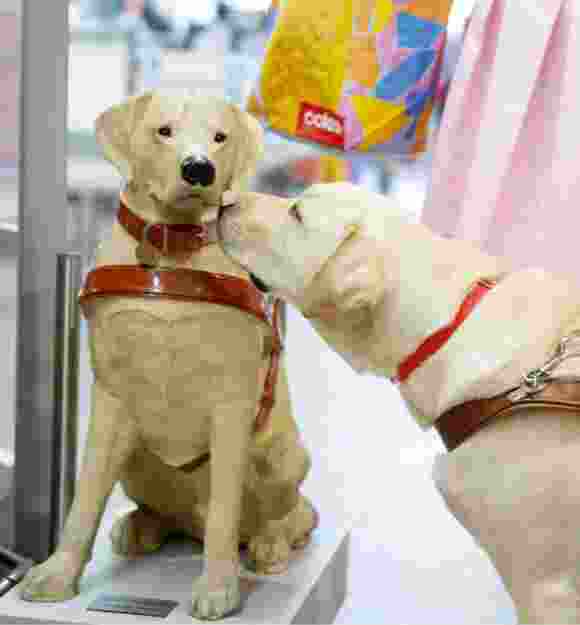 To organise an on-site Collection Dog:
About our large-sized Collection Dogs.
Our large Collection Dogs are floor standing and approximately 85 centimetres in height. They are best suited to high volume traffic areas to capture passing trade. For example:
Supermarkets
Garden centres
Clubs
Pubs
Pet shops
Large variety and hardware stores
About our smaller-sized Collection Dogs.
Our small Collection Dogs are approximately 28 centimetres in height. They are designed to stand on counters adjacent to the point-of-sale in hotels, convenience stores, newsagents, butchers, pharmacies, vet clinics, groomers, and other small shops.
Celebrating our major partners
We would like to acknowledge the generous support of our major Collection Dog retail partners:
Woolworths
Coles
FoodWorks
IGA
Village Cinemas
7–Eleven
We also have Collection Dogs in 272 Hotels across the state.
What's involved in maintenance and content collection?
A light-touch process that brightens up the community.
Collection Dogs are emptied regularly. Large Collection Dogs are emptied, cleaned and maintained on site. Small Collection Dogs are replaced on a new-for-old basis, with the existing dog removed and a new replacement supplied.
Our collectors present an official Guide Dogs Victoria identification badge before removing the dog or any of its contents. After the contents are counted, an appreciation letter and receipt is supplied. This letter can be displayed to show your involvement to the community.
Please join the many businesses who support the important work of Guide Dogs Victoria by installing your own Collection Dog. You can help provide the gift of freedom and independence to Victorians with low vision or blindness. And you can even name your dog!
For further information contact Guide Dogs Victoria: