What are reclassified dogs?
Some puppies have different personalities, which mean they're better suited to other roles.
Due to the specific and exceptionally high standards required in successful Guide Dog work, some puppies are not suited to the intensive Guide Dog training process
Although some may not have the traits required of working Guide Dogs, they do have many skills and the social attributes that may lead to an alternative career – through which they may provide support and independence to others in a wide variety of ways.
We take great care to ensure that our dogs' ongoing health and welfare is considered before we place any of them into a new home.
Priority for our reclassified dogs is given to identifying an alternative role through which they can support a new handler's independence.
If such a role cannot be identified, we will then look for a suitable family 'forever' home.
In the case where one of our dogs is reclassified as a pet, priority will be given to people who support our ongoing efforts to enable Victorians, who are blind or have low vision, to achieve a life without limits (e.g. Major donors, Puppy Raisers, Breeding Stock Guardians, etc.).
View our latest graduates from the past year.
PLEASE NOTE: Unless specified due to the nature of any ongoing role, our reclassified dogs do not have the same access rights as a Guide Dog/puppy in training or a working Guide Dog.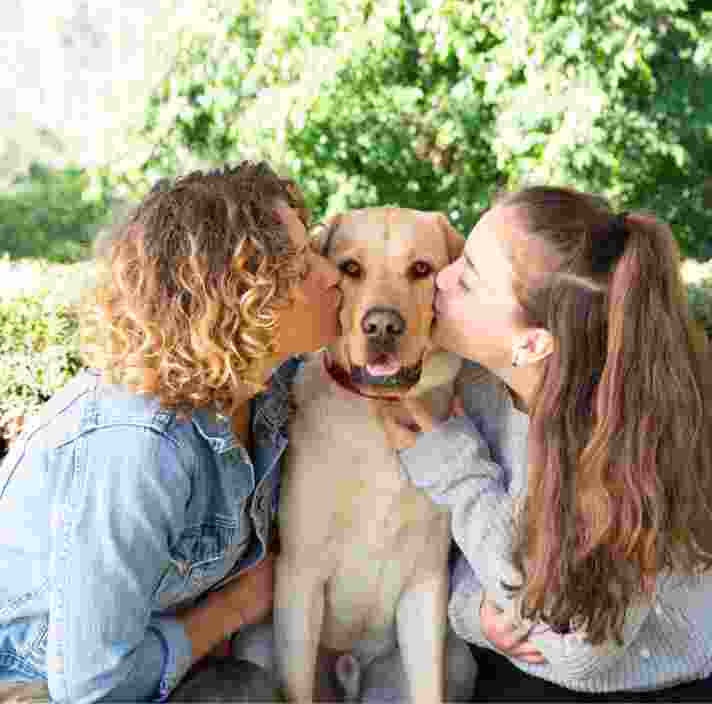 About the Pets As Therapy program
Dogs can play an important role in any child's life.
Dogs can offer friendship, support with social and emotional development, and generally help children feel more comfortable in the world.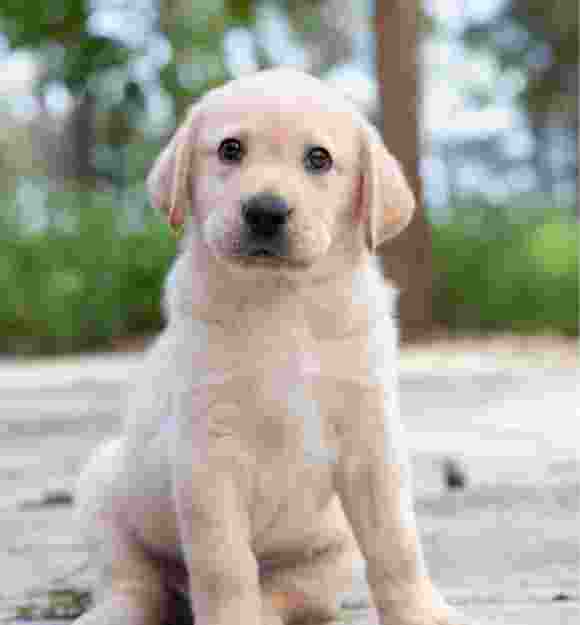 Therapy Dogs—sometimes called Pets As Therapy, or PAT Dogs—do the same for children, while also creating an opportunity for kids with low vision or blindness to learn about the experience of partnering with a Guide Dog, if they choose to do so later in life. Therapy Dogs can also provide companionship and emotional support for families or social groups.
Sometimes, a Therapy Dog's support can be as simple as sitting by your side if you're feeling nervous about something. Other times, Therapy Dogs can bring families together by encouraging long-term routine, commitment and empathy for others.
To find out more about the Pets As Therapy program or the application process:
Please note that Guide Dogs Victoria does not offer training for pet dogs to become Therapy Dogs, and are not able to assist in registering your pet dog as a support animal.
The Pets As Therapy waiting list is currently closed.
About the Companion Dogs program
Companion Dogs are paired mostly with people who are already receiving services or supports from Guide Dogs.
With their calming presence and unique training, Companion Dogs can bring a sense of stability and friendship to both individuals and families. They also offer the benefit of encouraging regular exercise through walking and playing.
In any Companion Dog placement, we provide support to help each dog settle into their new home before the partnership is made official.
Please note the Companion Dog waiting list is currently closed.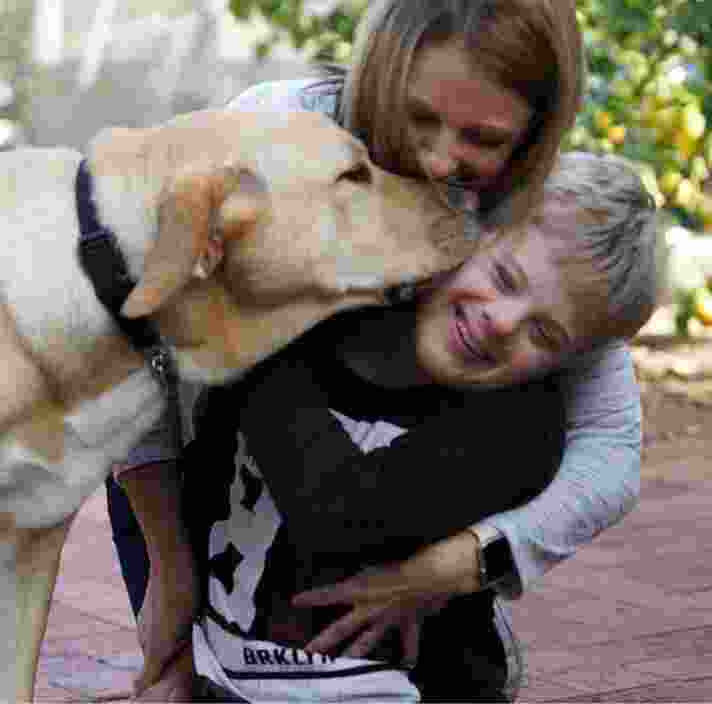 Post-Traumatic Stress Disorder Dogs
Some dogs provide security, assistance and friendship to those with PTSD as a result of their time in service.
Reclassified dogs may require additional training to further develop skills and traits that are identified during the GDV Guide Dog training program. This training may be provided by GDV staff or, depending on the potential opportunities for the dog, through an appropriate partner agency.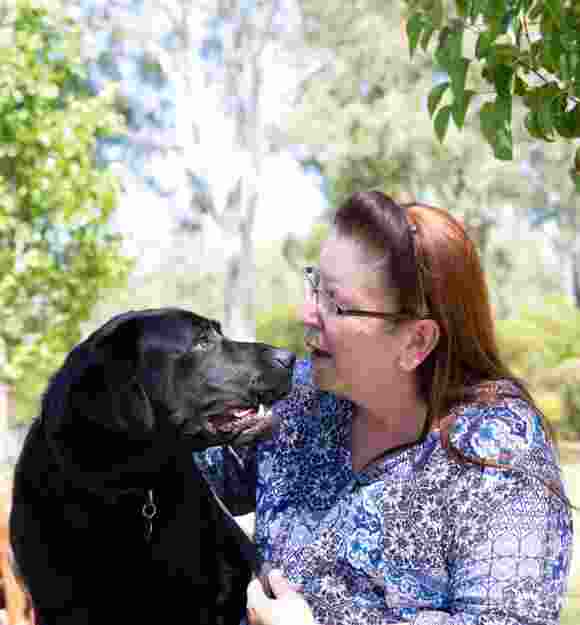 One such organisation is Integra Service Dogs Australia. Integra Service Dogs Australia work with Veterans and First Responders living with Post-Traumatic Stress Disorder (PTSD) and their families by enriching lives through highly-trained canine guardians.
A not-for-profit organisation, Integra supports Veterans and First Responders through the provision of dogs that provide security, assistance and friendship to those with PTSD as a result of their time in service.
Once a dog is identified as showing potential for this work by GDV staff, Integra Service Dogs Australia carry out a more specific assessment of the dogs' potential before providing additional training in readiness for matching with one of their own clients.
Contact Integra Service Dogs Australia via their website here for more information.
Finding family homes for reclassified dogs
A limited number of reclassified dogs are offered to the general public.
A limited number of reclassified dogs are offered to the general public. Whilst they are usually aged between 12 and 18 months, there are occasions where we look for a suitable 'forever' home for an older dog that is retiring from its role as a working guide dog or one of our breeding stock.
Every reclassified puppy offered to the public has been neutered and they are also socialised to ensure they are well mannered and house-trained.
We prefer to offer these dogs to homes that are similar to their current environment as there is a strong possibility that dogs can become restless or overwhelmed if they receive significantly more or less stimulation than they have become used to.
Our dogs are not, therefore, offered to households where they will be left alone for long periods of time, or if there are any concerns to the dogs ongoing care & welfare.
Homes with very young children and / or other pets will be considered on a case by case basis.
Please note there is a charge for the dogs and prices will vary dependent on a range of factors.
Applications for reclassified dogs are now closed.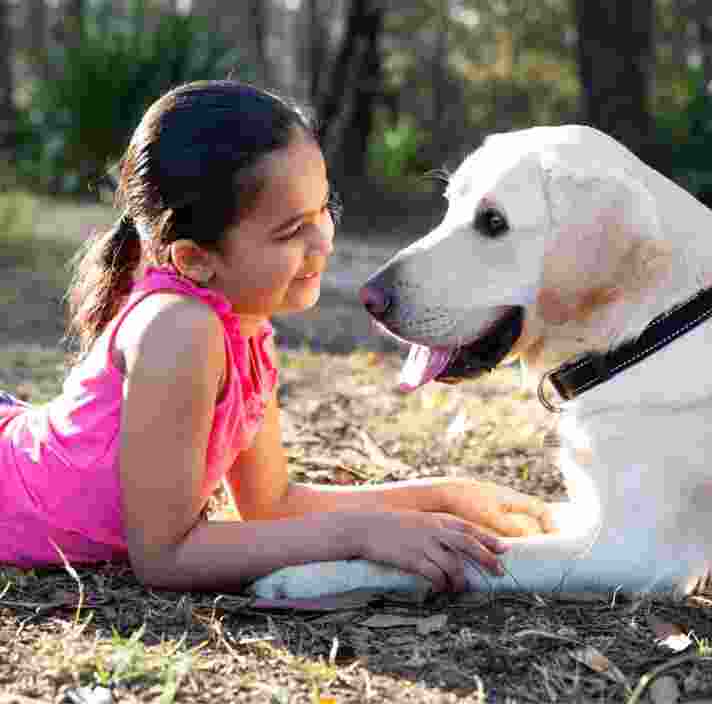 How do I apply for a reclassified dog?
Applications for reclassified Guide Dogs are currently closed.
Please keep checking this page for further updates. You can also follow us on Facebook to stay in touch.