Using the right technology and devices to make your life easier.
Technology to support your goals.
Technology can make life easier for everyone. If you have low vision, or you've recently experienced a change in vision, it's absolutely no different. There are many tools and devices to help you access information, find your way around, connect with friends, or enjoy your favourite activities.
Some of these tools and technologies may be new to you, while others can connect to or enhance devices you already own, like your smartphone. Assistive technologies can be used at home, work, school, or while you're travelling in the community. As with any technology, it's all about finding the right device to ensure you're comfortable and supporting your goals to make things easier.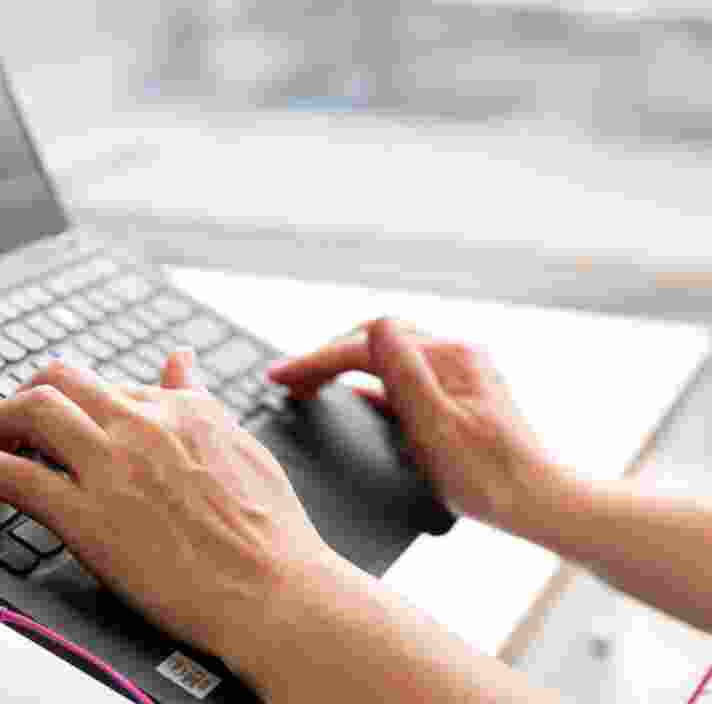 How can technology assist me?
Find the right tools for you.
Whatever your age, level of vision, or independence goals, there are technologies available to make your life easier.
We provide training on accessibility features and specific software on your PC, laptop, tablet or phone. This includes screen reader training, using VoiceOver and more. We can also recommend equipment such as software or braille devices to suit your needs.
If you prefer the printed page, there are technologies to use while reading and enjoying books. Easy-to-use accessible phones make calling friends or family quick and simple.
Give us a call to find the right solution for your needs on 1800 804 805 or request a service at the link below.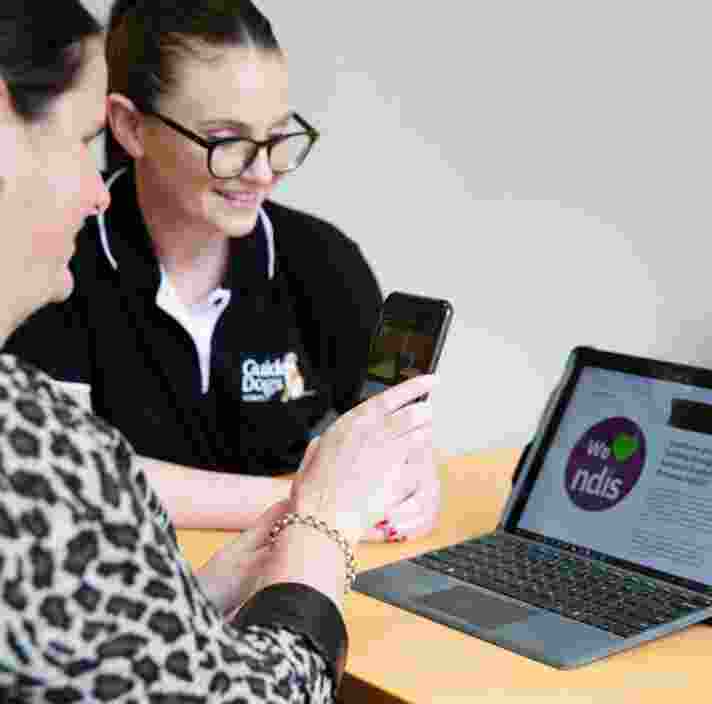 A wide range of devices to support your different goals.
There's a solution suited to you.
Identification canes

you can use these to let other people in the community know that you have low vision or blindness. This is particularly useful in big crowds, on public transport, or in a busy city setting.

Support canes

you can use these for extra balance while you're walking, and to make sure other people can see you in the dark or during low light.

MiniGuides

this hand-held device will detect objects in your path, like poles, trees, or benches. MiniGuides are best used together with a long cane or a Guide Dog.

iPhone GPS and smartphone apps

if you have a smartphone, there are many useful features and applications you can access on your phone. We can help you select one that supports you best and provide training to ensure you get the most out of it.

Guide Dogs

Guide Dogs are the optimal aid for fast and fluid movement. They can help you travel through complex environments with confidence. Plus, they're a dedicated companion with a unique personality matched to you and your lifestyle!