The story behind the services.
At Guide Dogs, we provide vital support for Victorians with low vision or blindness.
We have done since 1957. Since then, our services have grown far beyond just the dogs themselves to include a wide range of community initiatives, and training and education programs.
We work to ensure people with low vision or blindness are active and involved members of the community. We do this by teaching practical skills to help children and adults reach their personal potential: regardless of when or how they became affected by low vision or blindness. These skills are developed under our Orientation & Mobility training programs and with the support of Occupational Therapists.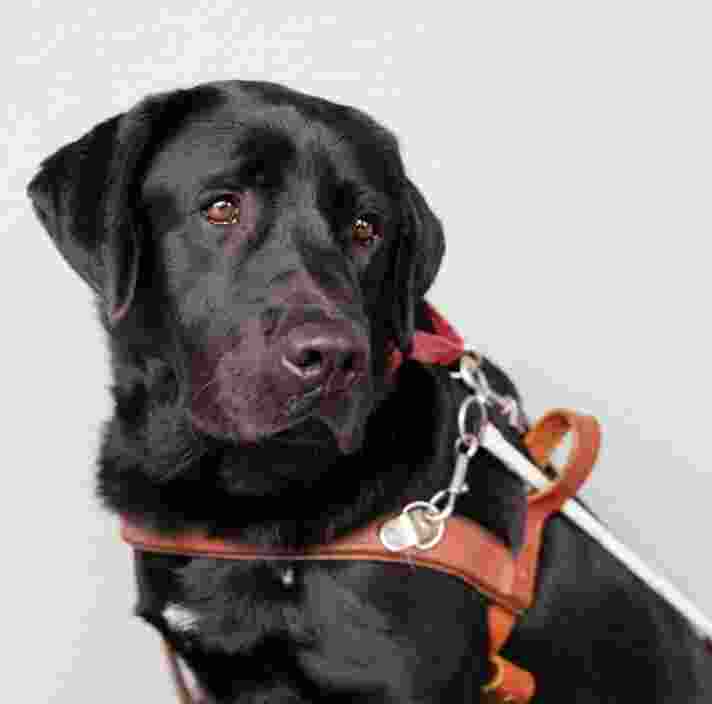 Supporting people with low vision explore the world.
From maintaining a home, to eating at a restaurant, or attending work, school or university — we empower people to achieve their unique goals with whatever mobility aids or training is necessary.
We help you explore and achieve your personal potential.
Our services are provided at no direct cost to our clients on an ongoing basis. Given that we receive less than 13% of our funding needs from the government, we are dependent upon generous community support.
We are proud to have been named Reader's Digest Most Trusted Charity for seven years, including 2013, 2014, 2015, 2016, 2017, 2018 and 2020.
Our Vision and Mission:
To be a leader in breaking down barriers so people can live the life of their choosing.
The International Guide Dog Federation
Our proud membership with the IGDF.
Guide Dogs Victoria (GDV) is proud to be a member of the International Guide Dog Federation (IGDF), the most significant industry-selected peak body for Guide Dogs associations globally. IGDF is responsible for the development, monitoring and evaluation of standards applied within all IGDF-member organisations in order to ensure high-quality service to Guide Dog users and Handlers around the world.
The strength of our relationship with IGDF has ensured that we continue to improve outcomes for the people we support with our first-class Guide Dogs. Our Guide Dog breeding lines have been developed with the support of IGDF Members and peers from around the globe including the UK, US, Japan and France. Through our association with IGDF, we have also been in a position to reciprocate with those countries and more including New Zealand, Taiwan, Hong Kong, and Singapore.
2022-2023 Reflect Reconciliation Action Plan (RAP)
As part of our commitment to diversity, equity and inclusion, Guide Dogs Victoria (GDV) has embarked on a reconciliation journey by joining the Reconciliation Action Plan (RAP) Program in 2020, managed by Reconciliation Australia. 
At GDV, reconciliation is about strengthening relationships between Aboriginal and Torres Strait Islander peoples and non-Indigenous peoples, for the benefit of all Australians.
Our 2022-2023 Reflect Reconciliation Action Plan (RAP) is led by the GDV RAP Working Group together with our RAP Consultant Bonnie Chew, a proud Wadawurrung woman who runs Murriyu Consulting. Our Reflect RAP helps us to lay the foundations for future RAPs and reconciliation initiatives.
We acknowledge that reconciliation is not one single act, but a journey that requires a commitment from non-Indigenous Australians to take ownership and responsibility for their own learning and their role in the process of reconciliation. Our 2022-2023 RAP is just one step in this journey towards working together to improve vision outcomes for Aboriginal and Torres Strait Islander peoples.