Help children like Stella achieve their dreams and complete their rainbow
Your donation can support children like Stella to reach their goals. One day, Stella dreams of being a painter and working with all the colours of the rainbow. Or a vet, to help young puppies be their best!
Meet Stella
Your donation can support children like Stella to achieve their dream.
"My name is Stella and I am six years old. I was born with a condition called Achromatopsia – it means that my eyes don't work very well, and I only see in black and white. I have to wear special glasses all the time. My eyes will never get any better, so I will see in black and white for my whole life.
I use a white cane to get around outside and Katrina from Guide Dogs has been teaching me lots of new skills. I also use a lot of technology every day to help me with school and other things. I want to be a Vet when I grow up, or maybe a painter.
Even though the problem with my eyes is rare, I know that there are other girls and boys my age that need lots of special help and training from Guide Dogs."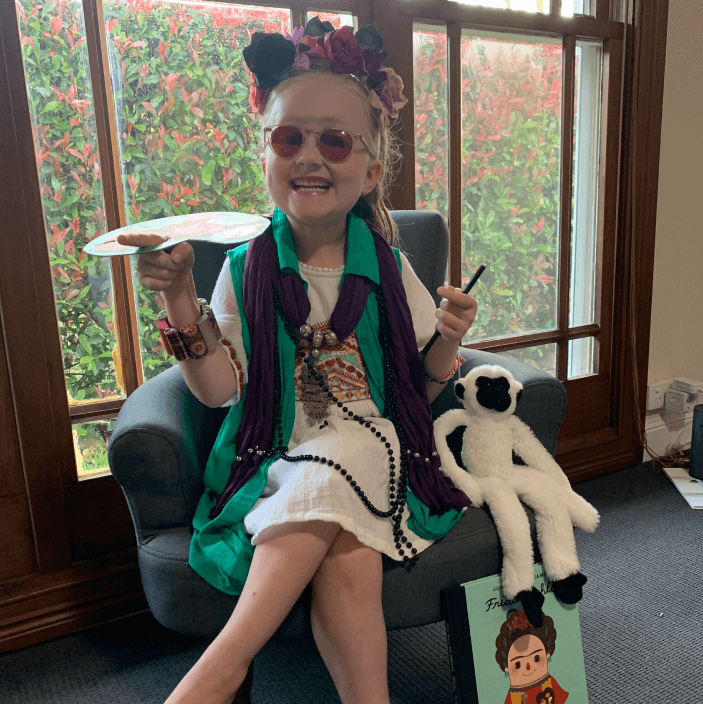 Donate before June 30
Give the gift of independence and change a person's life.
Like Stella, there are thousands of Australians with low vision or blindness who rely on Guide Dogs Australia services for daily independence, and for support to achieve their dreams and aspirations.
By donating before June 30, you can make a tax deductible donation that will make a pivotal difference to someone with low vision or blindness.
Your donation will help us fund assistive technology for learning, reading and more.
Your donation will ensure we're there to grow with Clients like Stella as their needs change, and one day, help them get a Guide Dog.
Your donation will ultimately provide freedom and independence for people with low vision or blindness.
Please make a donation before the end of this financial year and help us give the gift of independence.
With you by our side
Together we have achieved so much.
18,255 hours
of service delivery
8,573 lives
were changed – including Clients and their families
94 puppies
born in our nursery, Cute HQ