Meet Karlee
You might say it was fate when aspiring Paralympian Karlee, was matched with a Guide Dog named Olympia.
"Before I had Olympia, the simplest task of walking down the street provoked so much anxiety and fear in me. I had no confidence and struggled emotionally," Karlee said.
Karlee says her life has changed in such a positive way since being matched with Olympia.
"Olympia has given me the ultimate gift of freedom and independence that I have never experienced before."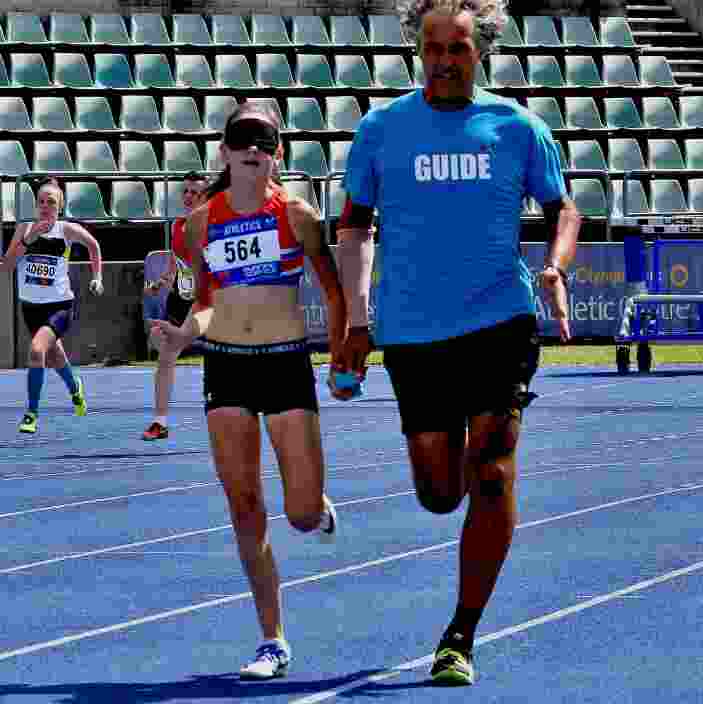 Become a life-changer
Guide Dog partnerships like these are made possible thanks to the generosity of people like you.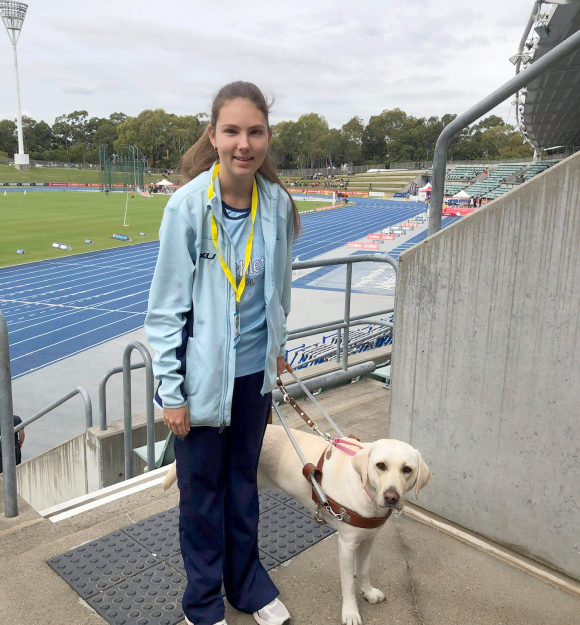 With Guide Dog Olympia by her side, Karlee says she has the confidence to travel independently and navigate crowds.
Your donation can help us breed, raise and train more life-changing Guide Dogs like Olympia, and ultimately help provide freedom and independence for people with low vision or blindness.
Please donate today.