Meet Leah
A remarkable story of renewed hope and independence.
Leah, a talented artist living in a rural community and a proud Indigenous woman, has faced her fair share of challenges. Diagnosed with ocular neuropathy while undergoing chemotherapy, she found herself thrown into a world of uncertainty.
The loss of her vision was devastating, not only for her artistic career, but also for her everyday life. It was during this difficult period that Leah's path intersected with Guide Dogs and things started to feel brighter.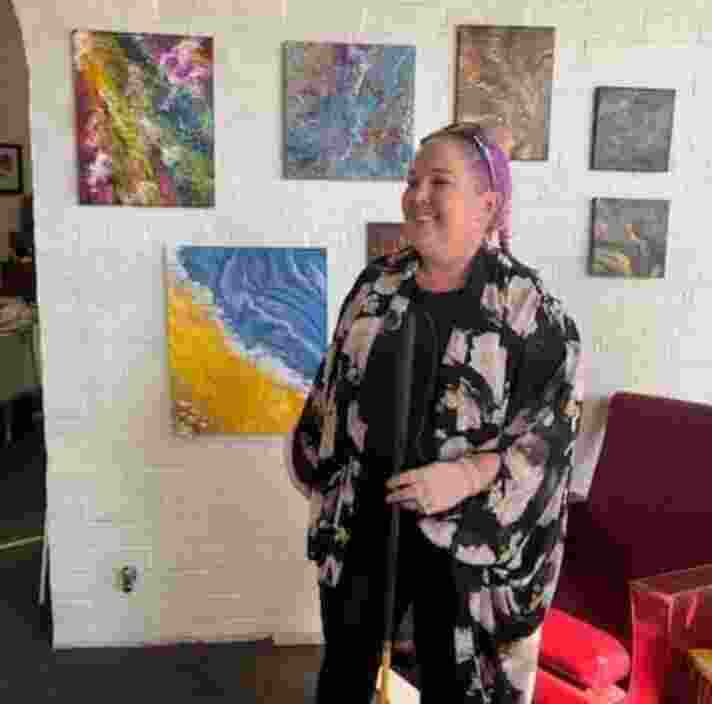 Meet Buzz
"Buzz isn't just my guide he is my partner in every sense of the word"
Initially using a white cane for mobility, Leah came to Guide Dogs to learn how she could overcome the challenges caused by her vision loss. She yearned to get back to creating her art and to connect with the world around her as she had before the loss of her vision.
Then, Guide Dog Buzz entered her life and everything changed.
Buzz opened a world of possibilities for Leah. Together, they embarked on a journey of exploration, overcoming obstacles and embracing their new partnership. Buzz brought a new confidence to Leah which reinspired her creative passions and enabled her to feel confident taking her kids out and participating in her local community again.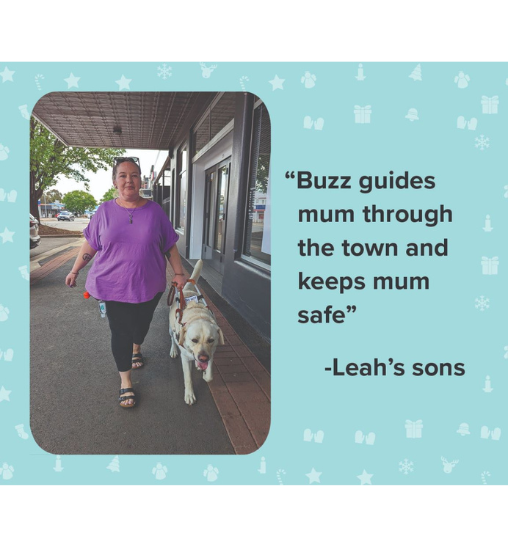 "This piece I've created is inspired by the freedom Buzz gives me to explore outside of my hometown. I had never seen a beach before Buzz came into my life and, after losing my sight, it was Buzz who gave me newfound freedom and confidence."