What is a Guide Dog Trainer?
A Guide Dog Trainer is responsible for training a Guide Dog from approximately 12-14 months of age for 20 weeks, all in readiness to be matched with a person who is blind or has low vision on the waitlist.
Our Clients have minimal or no vision and the dog is expected to guide them around obstacles and identify dangers in the environment. A typical day would be to provide for the Guide Dogs in Training's welfare, toilet, feed, exercise and provide at least one formal training session in the community in all weathers. Each trainer would have six dogs to train at any one time.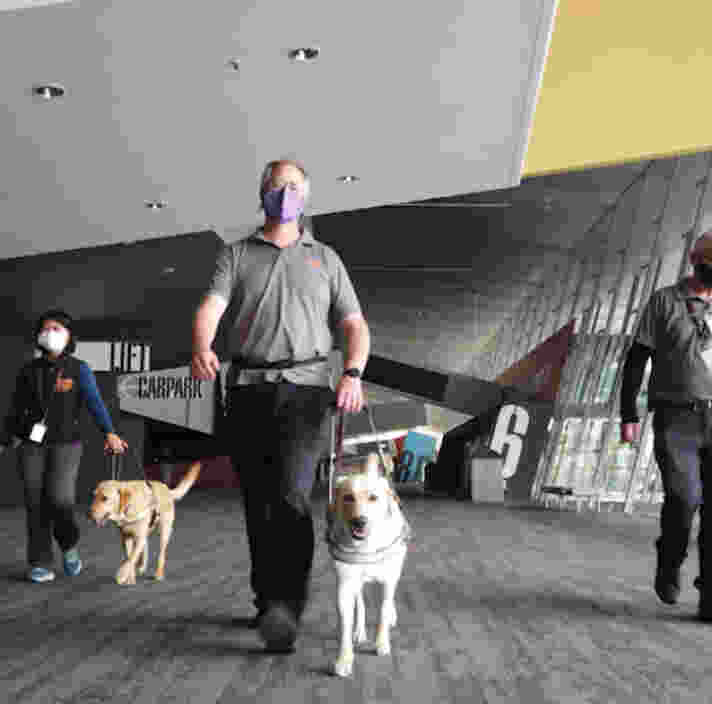 What skills or qualifications do you need to become a Guide Dog Trainer?
There are no formal qualifications required, however, we do expect any candidate to have some experience in animal training or care and welfare.
Usually, we are looking for people over the age of 18 with a driver's license. Training to become a qualified Guide Dog Trainer is in house, provided by an International Guide Dog Federation accredited Guide Dog school, in the form of an 18 month cadetship. We generally look to recruit cadets to train ourselves.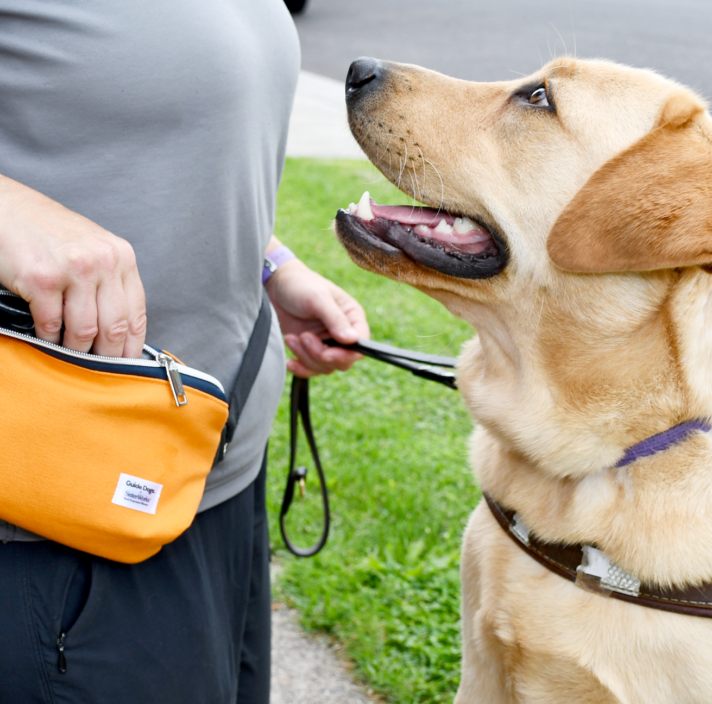 What should you do if you want to apply to become a Guide Dog Trainer?
We advertise on our website and on SEEK when positions become available.
We do not recruit frequently so it's always best to keep looking.