Moving through the community with a Guide Dog
Guide Dog Access.
Most Victorians are generous in providing open access for Guide Dogs. Unfortunately, there may be some instances where people don't completely appreciate the important role Guide Dogs play for people with low vision. Alternatively, they may not be fully aware of their legal obligations.
It is important to be aware of your rights when travelling with a Guide Dog. It is also worth knowing the obligations of other people in the community.
Increased knowledge will benefit everyone by creating a safe and welcoming environment in shops, restaurants, vehicles, theatres and other public areas.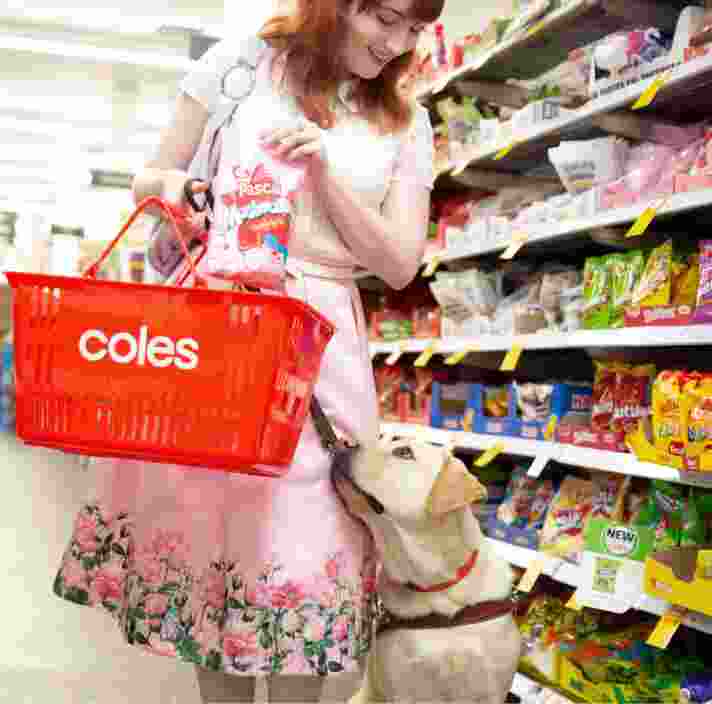 Get to know your legal rights
In line with Victorian State Laws, a person with low vision accompanied by a Guide Dog is permitted to:
In line with Victorian State Laws, a person with low vision accompanied by a Guide Dog is permitted to:
Travel on any form of public transport, including taxis, buses, trams and trains
Enter any public place
Visit any theatre
Eat in any restaurant
Shop in any store (including supermarkets and food stores)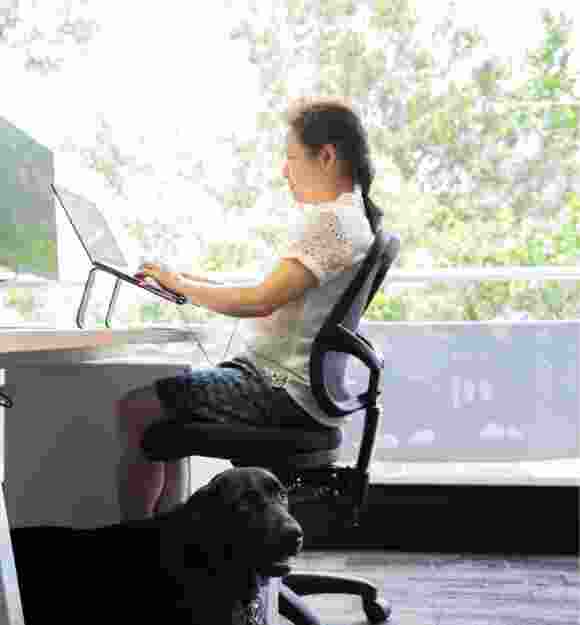 The only exceptions where a Guide Dog is not permitted are operating theatres, commercial kitchens and some parts of the zoo.
It is generally discriminatory and unlawful for anyone to attempt to deny these rights to a person with low vision, or treat that person less favourably, solely because he or she is accompanied by a Guide Dog.
These laws also apply to people training Guide Dogs and Guide Dog puppies.
Making a complaint
Access for Guide Dogs.
Taxi access: Guide Dogs are welcome in all Victorian taxis and hire vehicles. If you experience poor taxi or hire vehicle services, contact the Taxi Services Commission on 1800 638 802 or visit www.taxi.vic.gov.au to lodge a formal complaint. Your complaint can be taken via phone or in person if you have difficulty completing a form.
General access: If you have been denied access to a public area or transport service and were unable to self-resolve the issue with the proprietor, please contact us on 1800 804 805.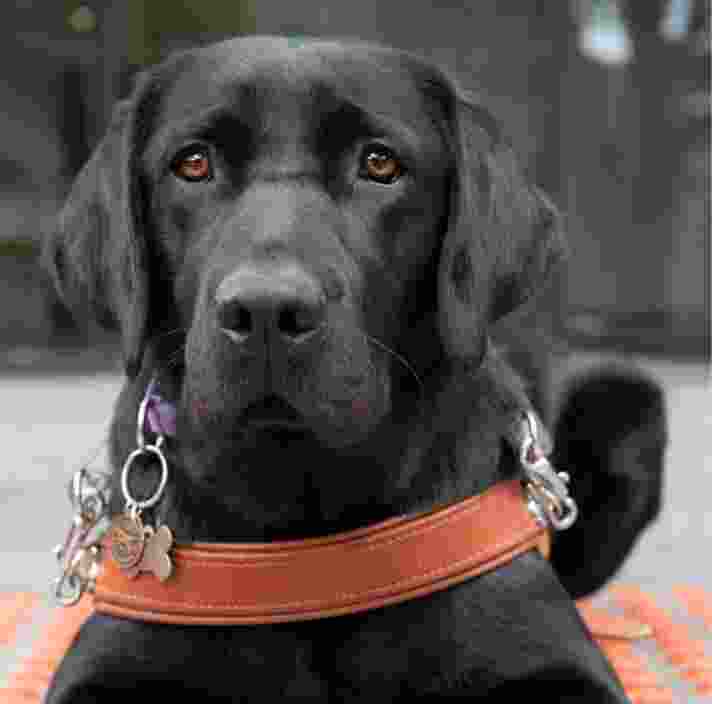 FAQs: for people with low vision
Find the answers to common questions:
Guide Dogs are legally able to go to any event, business or premises in the state.
Under the Disability Discrimination Act, it is not discriminatory for the Handler of an Assistance Animal to be asked for evidence of their dog being a bona fide assistance animal. We provide people with identification cards that detail the name of the Guide Dog and Handler, as well as identification medallions worn on the Guide Dogs' collar.
When a Guide Dog is working it will also wear a harness that includes a body piece and handle. When at rest in static situations, feeding, or toileting, the handler will remove the harness for the dogs' comfort.
Naturally, there are some environments where a Guide Dog will not be of assistance or where attendance is not practical. Consider when a Guide Dog will add value and whether any situation may distress the animal.
If a business owner or taxi driver does not admit a Guide Dog, stay calm and take an educative approach. Although it can be a frustrating experience, it is important that the situation doesn't escalate.
Many food related businesses are concerned about public health regulations. You can alleviate concerns by pointing out that, by law, Guide Dogs are in a special category that does not incur penalties under health regulations.
If quietly reassuring the proprietor does not work at first instance, show your 'Access Card' if you have one. Some people may not have English as a first language. If there is still no positive response after showing the card, calmly advise the person that failure to accept a Guide Dog can lead to legal consequences.
By this stage, if you are still not admitted to a business or vehicle, we suggest walking away and lodging a complaint. You can do so by contacting us on 1800 804 805.
FAQs: for business
Find the answers to common questions:
As far as possible, a Guide Dog user wants to be treated in the same way as any other customer. Most Guide Dog users are happy to tell you about their dog, and anything you can or cannot do around a working dog.
While a small selection of Guide Dog users will not mind you patting their dog, patting can be distracting for dogs and take away from the nature of their work. Patting is a specific training reward for key behaviours. These can include: stopping at a curb; remaining at a curb when a car is coming, despite being given a command to move; guiding around hazardous obstacles.
If another person pats the dog, it can be interpreted as a reward and encourage certain behaviours. As a basic rule, normal manners apply. If you want to speak to a person about their dog, or engage with the dog itself, it is best to speak to the owner first.
The rights of Guide Dog users are protected by the Commonwealth "Disability Discrimination Act 1992" (DDA) and Section 7 of the Victorian "Domestic Animals Act 1994" (DAA). Both the DDA and the DAA override the Health Act which prohibits dogs from entering food premises, with one exception being a Guide Dog is not permitted to access a commercial kitchen). Compliance with these laws will ensure that owners/managers of public facilities will avoid prosecution and/or embarrassment resulting from refusal of Guide Dog access.