"It will help give the gift of freedom and independence to more Victorians living with blindness or permanent vision loss. It will be a source of pride for all Victorians."
What is the 'Future is in Sight' project?
About the project.
The 'Future is in Sight' is a progressive redevelopment project that will enable us to meet the rapidly rising demand for vision support services. It will ensure we can continue to provide support for people with low vision or blindness for many years to come.
The 'Future is in Sight' project involves the transformational redevelopment of our iconic site in Kew, to create the world's first fully accessible sensory campus.
The new campus will ensure that when people begin a journey with blindness, they will feel hope, warmth, and community, instead of fear. The campus will inspire people to embrace change and strive to achieve their goals in life.
The new campus will include:
A world-class training centre of excellence.
Residential accommodation for Clients to develop independent living skills.
A dog training precinct.
A community education hub.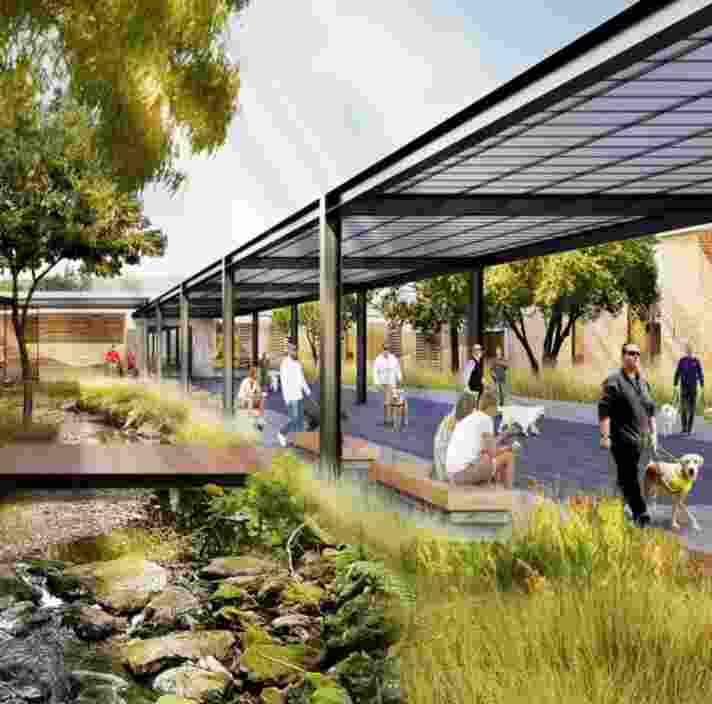 How it will benefit the community
Moving from dependence to independence.
To ensure we will always be there for those in need, we had to think differently about how our organisation is supported.
Just like the people who access our services, we need to move from dependence to independence. We need to move from a reliance on grants and donations and transform into a thriving, independent organisation with a secure financial base.
To support this transformation, we are introducing three new business enterprises that will serve the local community while generating new income streams for our organisation.
The new commercial hub will include:
A veterinary clinic.
A teaching facility.
An on-site dog friendly café.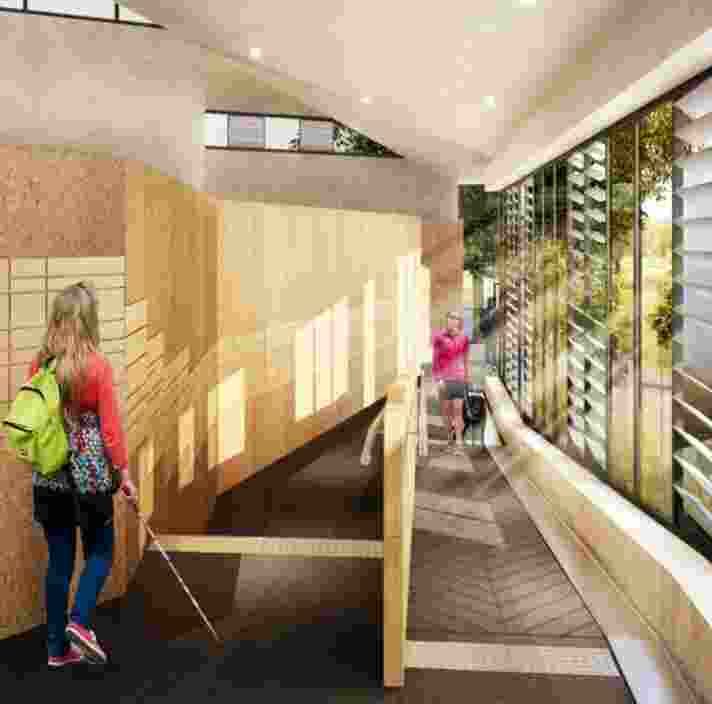 Why is this project so important?
Stable support for the future.
For more than 60 years, Guide Dogs Victoria has been globally recognised for world-class practice and innovation in the vision sector. The 'Future is in Sight' project will ensure we continue to deliver on this reputation by supporting the community for many years to come.
In 1957, we established the first national breeding and training centre for Guide Dogs in Australia. We now provide an extensive range of high-quality orientation and mobility services, supporting thousands of people with low vision or blindness, to live fulfilling and independent lives.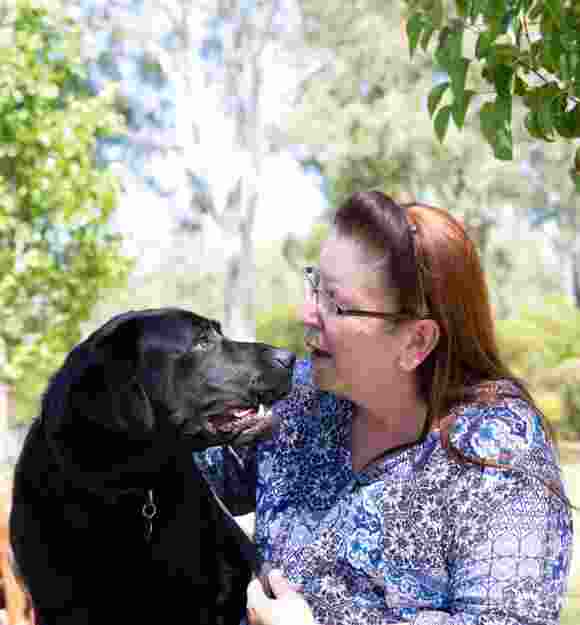 Historically, our organisation has received very little government funding.
Instead, we rely heavily on the generosity of the Victorian community: your donations provide vital funds for the delivery of services to those in need.
$30 million is required to make our vision for the Future is in Sight project into a reality.
We cannot restore sight, but together we can open up a world of opportunity for people with low vision or blindness through this transformational project.
How you can help
Make your vital contribution today.
The time to build is now. The opportunity is in your hands. Together, we can do so much.
For further information on the 'Future is in Sight' project or how you can help us raise the last $500,000 to complete this fundraising campaign, please contact Evan Gordon, General Manager of Fundraising on evang@guidedogsvictoria.com.au or donate now.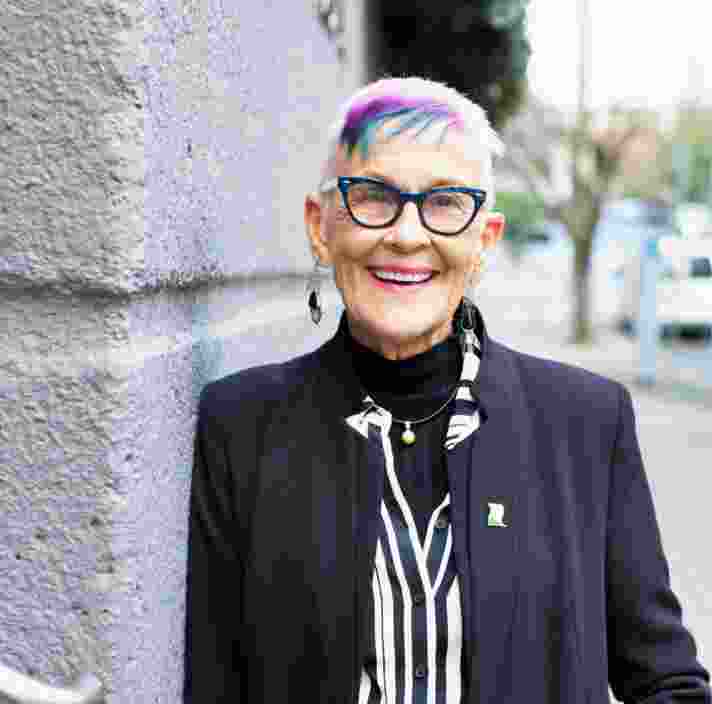 Our generous donors
Celebrating incredible contributions.
Alphington Developments PTY Ltd
Annie & John Paterson Foundation
Anthony Emmanouil
Aron Ping D'Souza
Arthur and Clarice Fullwood
BB & A Miller Foundation
Barbara and Marten Bedford
Bell Charitable Fund
Betty Amsden AO DSJ
Betty Amsden Foundation
Bowness Foundation
Charles & Cornelia Goode Foundation
Charles Thompson
Christine Sammartino
Dennis Delaney
Dr John and Jenny Leaper
Eleanor Baillieu
Estate of Albert Webster
Estate of Jean Stewart
Estate of Jillian Broderick
Estate of Margaret Olivia Troy
Estate of Mavis Irene McArthur
Estate of Yolande Elizabeth Reid
Gandel Foundation
Geoff and Alex Kent
George Christopoulos
Government of the Commonwealth of Australia
Hanna and Bob Van Der Toorren
Harish Rao & Dr Monica Pahuja
Helen and Warwick Rule
Iain Edwards
Ian Potter Foundation
Irena Cheesman
Jean Hadges
Jeanette Brookes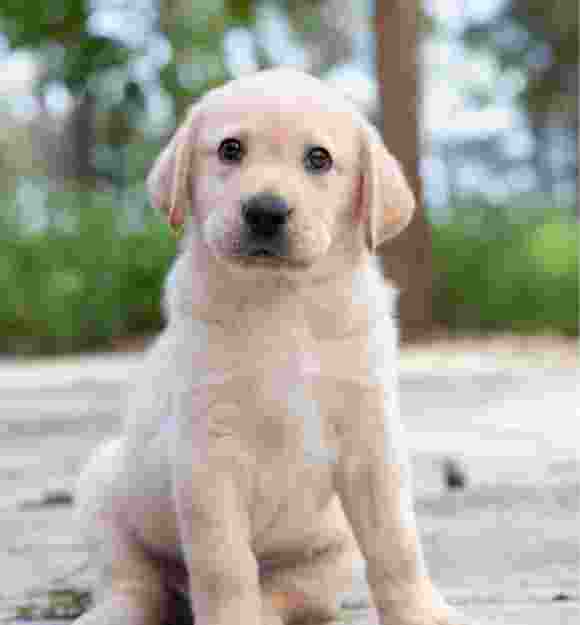 Jennifer Gray
John and Rose Downer
John T Reid Charitable Trusts
Karen and Graeme Hayes
Kel & Rosie Day Foundation
L87 Foundation
Lady Marigold Southey
Lord Mayors Charitable Foundation
Luca Scribani Rossi
Margaret Ross
McLeod Family Foundation
Myer Foundation – Sidney Myer Fund
Naomi Ryan
Norm and Carol Hastings
Pamela Ann and Ken Gange
Patterson Cheney Cars and Trucks
Paula and Joseph Pezzi
Pierce Armstrong Foundation
Prue Standen
Rachel Knight
Rebecca Chidley
Robyn Baillieu
Rotary Club of Kew on Yarra
Roy Edwards
Russell Walker
Russell and Womersley Foundation
Sally Lindsay
Sameer Jatkar
State Government of Victoria
Susan and Graeme Houghton
Suzanne Pyke
Wheelton Philanthropy