Fundraise your way for Guide Dogs Victoria.
The options are endless!
Whether it's fundraising for your school, a local club or sporting event, we want to work with you to help you reach your goal! Helping Guide Dogs through your fundraising initiative is one of the most rewarding things you can do, so we've made it as simple as possible to do just that.
The options for how you can fundraise are endless, and we're here to support you all the way:
Host an event and donate a percentage of the profits to Guide Dogs
Pledge your birthday
Organise a garage sale for Guide Dogs
Start charity fundraising in your school or workplace
Choose a sports challenge and get active for Guide Dogs
Now is the time to get creative!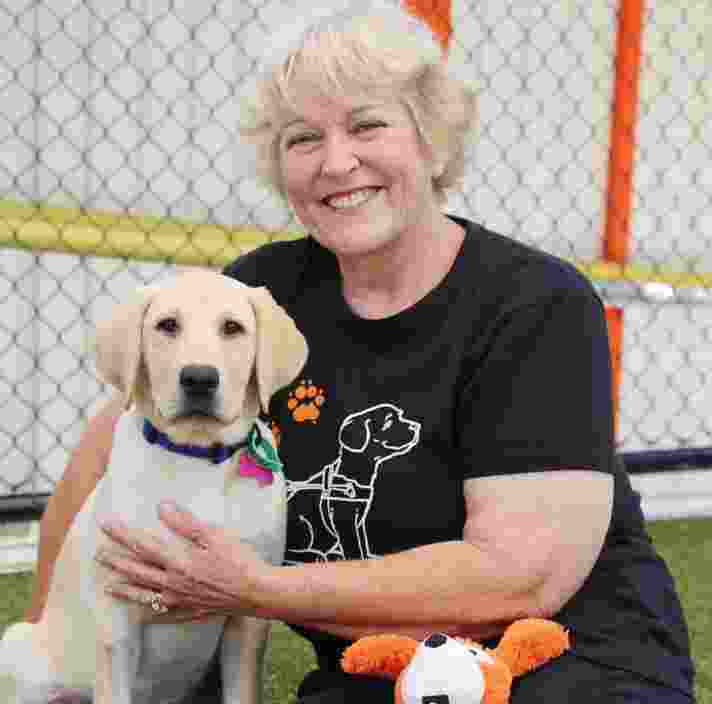 Take the PAWGUST challenge
Every August, you can contribute to Guide Dogs by grabbing your furry friend and walking for 30 minutes for 30 days.
Improve your fitness and that of your dog, while fundraising for Guide Dogs and supporting people living with low vision and blindness.
By taking part in our PAWGUST challenge, you (and your dog) get access to exclusive rewards and you may even win one of our incredible prizes.
And while you wait for August to come, why not start fundraising for Guide Dogs by donating and spreading the message to your friends and family?
PAWGUST has been created for all the dog owners and dog lovers who want to support a good cause. If that's you, register for free today.