Earlier this year Shanelle, Max and their family welcomed Therapy Dog, Bruno to the family.
Shanelle shared the impact Bruno has had on Max's life so far. 
 "We were fortunate to be matched with Therapy Dog, Bruno, in June this year.  
 Having never owned a dog before, we were all a little nervous, but particularly our son, Max, for whom the dog was intended.  
 Max has a complex medical history and additional learning needs. Comfort and participation at school are big challenges for Max.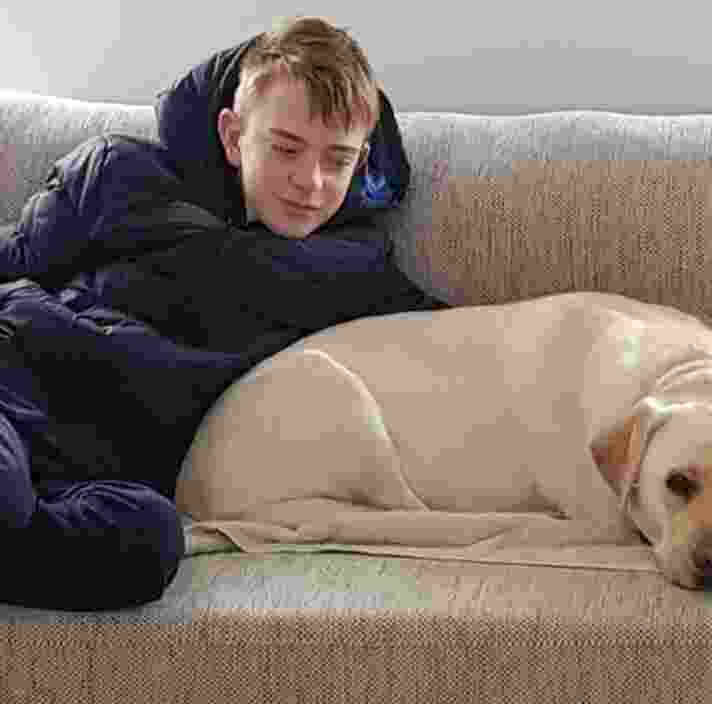 Bruno has given Max much needed confidence in subtle ways.
Max will now more easily get out of bed on school mornings knowing he can sit with Bruno and have his heavy, yet reassuring head resting on his lap. They stay together on the couch for some time before Max is ready to prepare for school, but then Max makes a move with Bruno observing and gently encouraging. At times, they travel to school together – again a gentle and reassuring presence to help calm the, sometimes overwhelming, morning nerves. Max's school attendance has been terrific since receiving Bruno and they love to see each other again after the school day!  
Max really enjoys working with Bruno for his basic obedience training skills.  Which is very impressive when prior to Bruno, Max was very afraid of dogs and regularly refused outings or walks on the beach in anticipation of scary dogs. 
Bruno is a very welcome addition to our family and we look forward to many years ahead with Bruno's calm and incredibly gentle nature!"