Bequest Story:
Peter
Peter's Story
Leaving a gift in your Will to Guide Dogs Victoria means that a person who is blind or vision impaired can 'live life again'.
Peter's tale was a difficult one before he was partnered with his first Guide Dog, Gary. A family man with his own business, Peter could not cope with getting around with gradually decreasing vision due to a condition commonly known as 'tunnel vision'. His pride kept him from asking for help until one day sheer luck saved him from being killed when crossing a road.
Peter then knew he had to do something. His life changed forever after calling Guide Dogs Victoria's specialist staff.
Through an intensive six-month training course, Gary the Guide Dog had learnt how to guide successfully, avoid obstacles, cross roads, and locate destinations. Following a rigorous matching process, Peter and Gary were introduced to each other. After a month's training together, walking the streets, shopping centres and taking public transport, Peter and Gary graduated from Guide Dog School as a working team.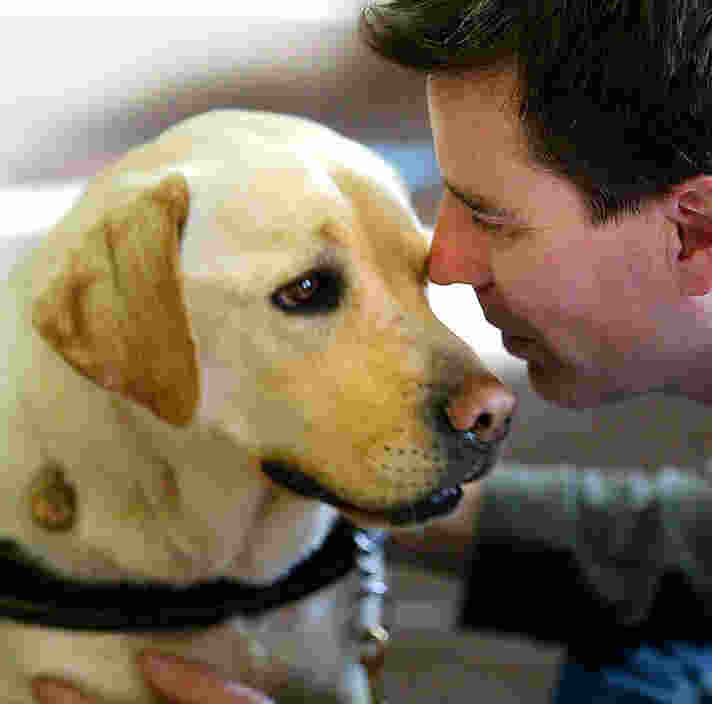 Did you know that the number of Australians over 40 who are blind is expected to increase to more than 800,000 by 2020? That's barely four years away! And did you know that it takes up to two long years to breed, raise and train a Guide Dog for a Victorian who is blind? Before the intensive training come many months of puppy raising.
Dedicated volunteer puppy raisers are carefully selected to raise a dog until they reach 12 months of age. Our puppy raisers are vital to the success of a Guide Dog. Puppy raisers help socialise the puppy, take them to places, and teach them to travel in cars and on public transport. They walk them, feed them and groom them – and this is over and above loving them and playing with them – they are puppies after all!
Bequests are invaluable both for us and the support services we provide for Victorians with low vision.
Click here to find out more about leaving a gift in your Will.